10 January 2020
SAY HELLO TO PELIKIN'S SOCIAL SQUAD

Fiona Duncan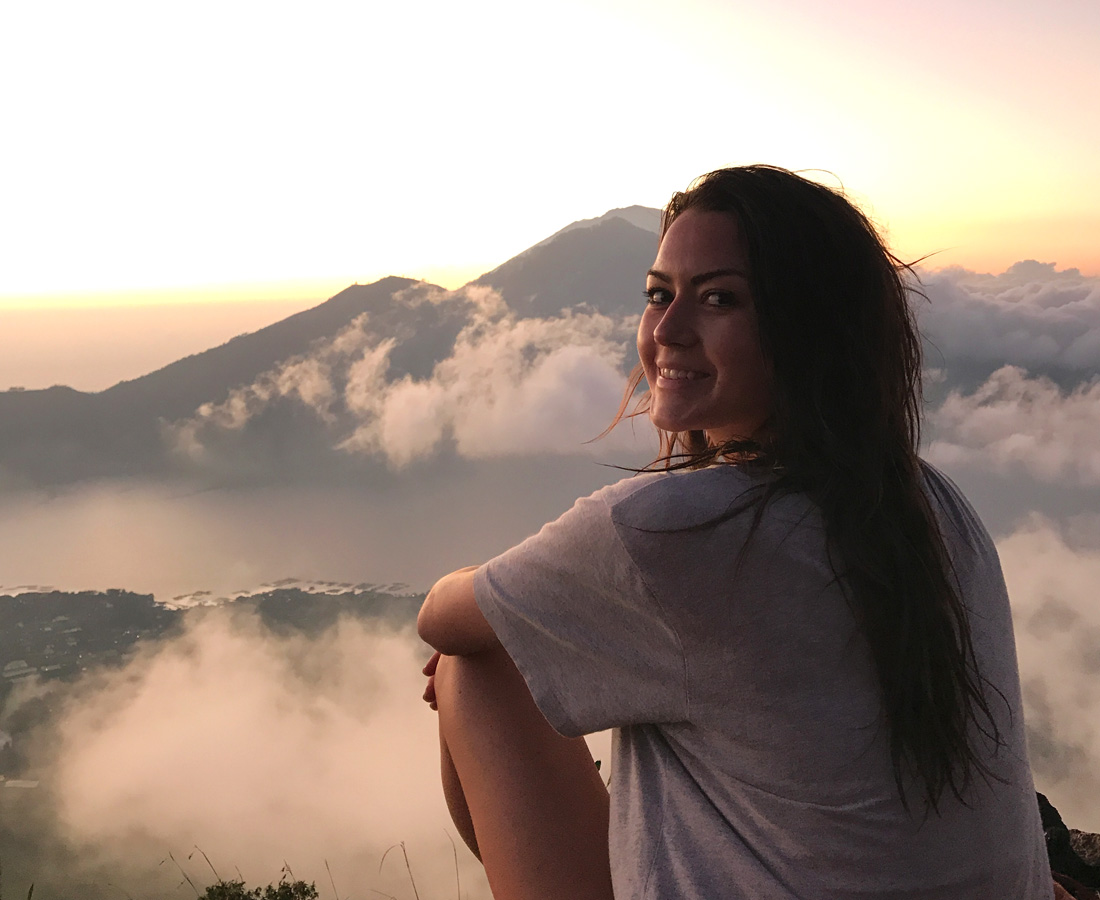 Meet Pelikin HQ's New Content Creator Fiona
Meet Pelikin HQ's newest member of the squadron Fiona as she talks all things social! Because Fiona is the social media and content manager she is, in fact, interviewing herself today (lol, hi). Since our incredible Claudia had to leave us, we needed an extra pair of hands here as things are flying higher than ever at Pelikin and we want you to know the best of our team (modest?). 
Tell us a bit about yourself?
Well like Princess Fiona I like Pina Coladas, but NOT getting caught in the rain, which is why I moved from rainy England to the beautiful city that is Melbourne. I have officially achieved my lifetime goal of visiting more countries than the number of years I've been alive (28 Countries visited at 24 years old). I love hot weather, netball, eating and everything social media. 
What's your role here at Pelikin?
I am the new Social Media and Content Creator, I am always on Insta and creating crafty blogs about travel hacks and hangouts! (Give them a read! Haha) 
Why did you join Pelikin?
At first I joined Pelikin because the job appealed to me. Travel AND marketing, bonus! But a job is a job and YES I love the work I do here, but I also love the working environment that we have at Pelikin! It is more like a little family. We're a young, fun, diverse, passionate team who all share a love for travel and are all looking to achieve excellent results. 
What did you study?
Asides from studying the cocktail list at local bars, I did Marketing and Advertising Management at Leeds Beckett University in England. 
What's been your biggest achievement at Pelikin?
Well, I'm still only new so I've been focusing on getting the hang of the style of Pelikin. I have big ideas to boost the brand's socials though through creating some video content and getting some influencers behind this incredible travel app. 
Now we already know it's a prerequisite to love travel to be a part of the squad, so tell us the last place you visited!
The last place I visited was Vietnam, I'd just flown from Singapore after 3 luxury weeks in Bali so was such an eye-opener. I love Asia though, especially the food and the people are so friendly. I was in Vietnam for 4 weeks and had the best time, from the Ha Giang Loop, Halong Bay and Hoi An, I loved it all.  
And what would you say your favourite place in the world is?
It's hard because there are so many places I've been to. The most beautiful place would have to be Switzerland, it looks like a postcard. I also love Bali for a holiday. BUT ultimately I love Australia. Coming from the UK we don't have the hot weather, which means we can't go to a different beaches every weekend, living here is the best!  
Where would you like to explore next?
I would love to head to South America as I can imagine it will be completely different from Europe or Asia or anywhere I've ever visited. Think I'll need to work on my Spanish first though. Ola? Gracias? 
We know it's hard to pick, but what would be your favourite Pelikin app feature?
When I was in Vietnam I didn't have a travel card and it gets me so angry thinking about it! I wasted SO much money on transaction fees and drawing out money and that sort of money goes a long way in Asia. With meals costing next to nothing, the extra $10 drawing money out every couple of days could have fed me for a week! So definitely the fact Pelikin makes it so easy and simple and can just use your card anywhere and everywhere! 
Awesome, thanks for all the amazing work you do here at Pelikin Fiona (lol)! Check out Fiona's work for yourself on our social feeds; @pelikinmoney. Make sure to give her a like and comment to appreciate her (my) work! 

Pelikin
Don't forget to download our App here to enjoy all the perks of travelling with Pelikin and being a part of the Pelikin Squad.
iPhone Obsessed? Get Pelikin Here
Android Addict? Get Pelikin Here

Fiona Duncan