Discover the Bahamas: Nature's Playground, Where Beauty Has No Limits.
Welcome to the enthralling Bahamas, where natural beauty abounds in every direction. The Bahamas has become a major tourist destination with breathtaking scenery, clean beaches, and turquoise oceans. This archipelago provides many beautiful views, from brilliant coral reefs brimming with marine life to lush tropical forests and lovely secluded coves. Whether looking for adventure, leisure, or a stunning retreat, the Bahamas tourist attractions highlight the unrivalled appeal and charisma. Join us as we explore the delights of the Bahamas, where paradise lies around every corner.
The Allure of Blue Lagoon Island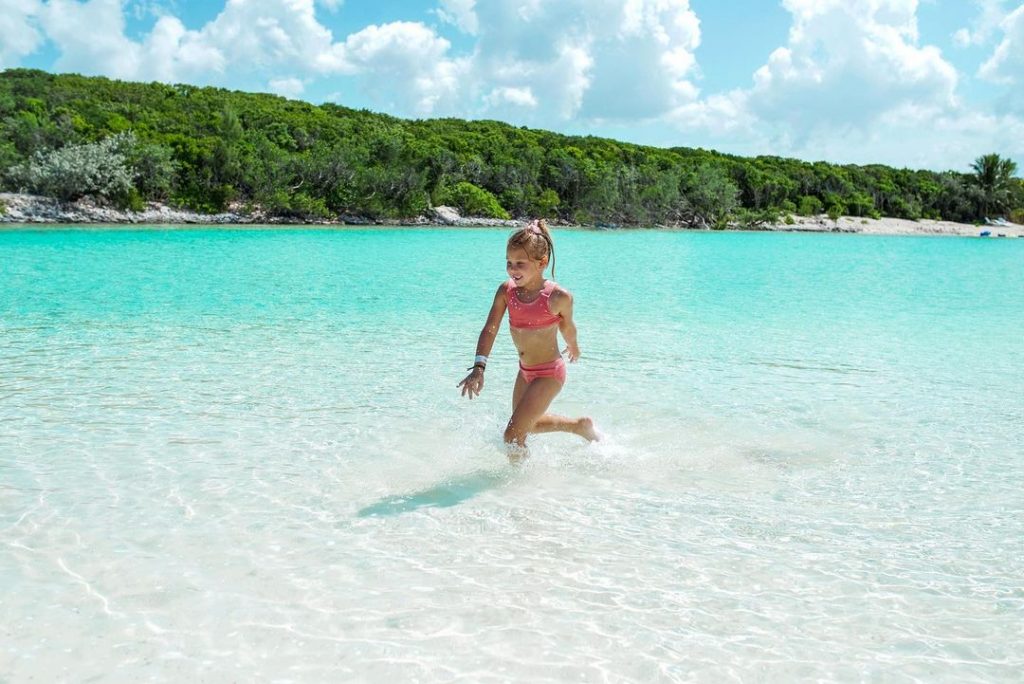 Blue Lagoon Island, a beautiful jewel tucked away in the Bahamas, entices its compelling attraction. With its untouched beauty and calm environs, this pristine island stands out as a sanctuary for nature lovers and adventure seekers. Blue Lagoon Island has a captivating combination of truly magnificent hues, from sparkling turquoise seas to powdery white dunes. It encapsulates the spirit of paradise as one of the must-see natural sites in the Bahamas, offering travellers a retreat to unwind and reconnect with nature. Blue Lagoon Island guarantees a fantastic experience, leaving an everlasting impact on the hearts of those who step foot on its beaches, with its lively aquatic life, rich flora, and tranquil environment.
The Excitement of Water Sports
Indulge yourself in the thrilling world of water sports in the Bahamas, where adventure and excitement abound. The options are boundless, with crystal clear, turquoise seas as your playground. There is something for everyone, from snorkelling and scuba diving among vivid coral reefs to jet skiing and paddleboarding along the shore. Feel the adrenaline of parasailing, flying high above the glistening waves, or try your luck at deep-sea fishing, hoping to reel in a huge catch. Whether you like adrenaline-pumping activities or peaceful pastimes like kayaking and sailing, the Bahamas is a water sports enthusiast's heaven.  
Delving Into the Deep: Blue Holes and Underwater Cave Systems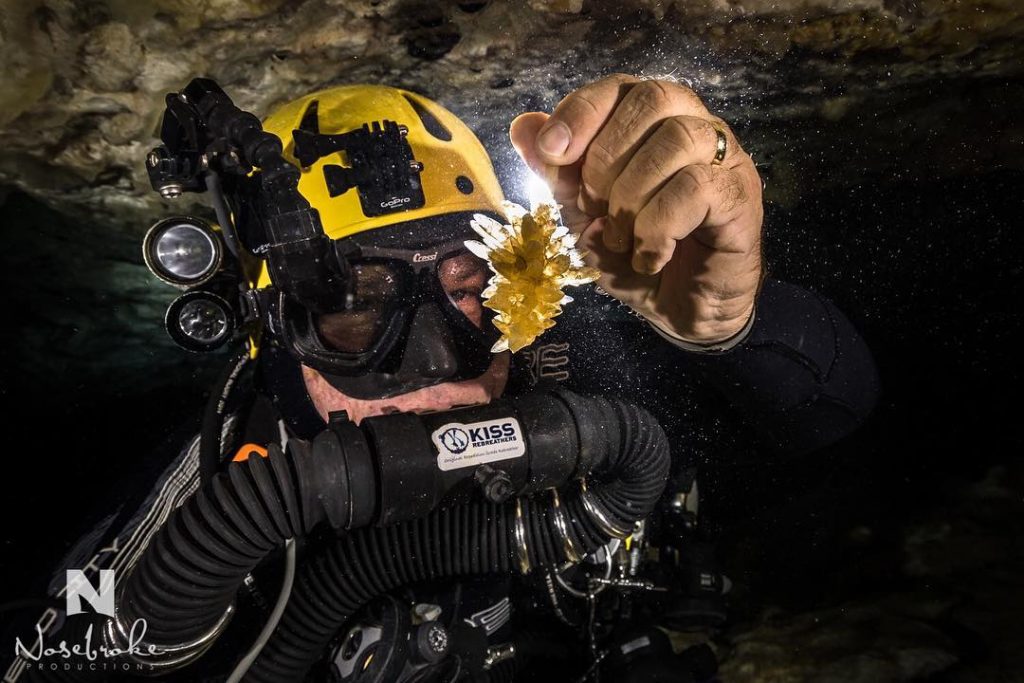 Plunge into the fascinating blue caverns and charming underwater cave systems of the Bahamas. Dive or snorkel through these fascinating buildings, uncovering their mysteries and marvelling at the unearthly beauty beneath the crystal-clear waters. These millennia-old natural wonders provide an unrivalled chance for exploration and discovery. 
The pristine beauty and awe-inspiring spectacle beneath the surface create an environment of unprecedented excitement and discovery, calling adventurers to descend into the depths and behold the awe-inspiring spectacle beneath the surface.
The Wonders of Lucayan National Park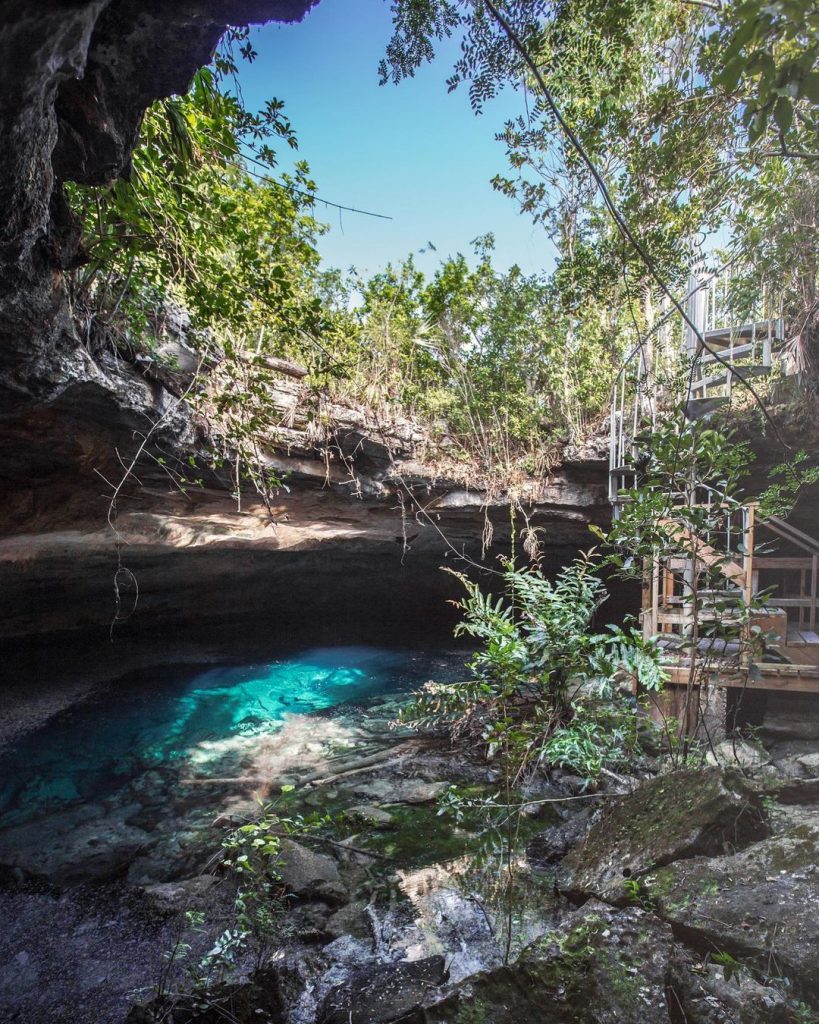 Unearth the hidden gem of the Bahamas, Lucayan National Park, and step into a world brimming with natural beauty. Home to a remarkable diversity of species, this park invites visitors to immerse in its captivating charm. Spanning 40 acres of unspoiled splendour, Lucayan National Park provides many experiences that stimulate the senses. Here, you can stroll along verdant pathways beneath gigantic pine trees and marvel at the careful balance of nature, from brilliant wildflowers to captivating fauna.
Lucayan National Park is unique among Bahamas national parks because it protects significant cultural and historical sites, such as the intricate Lucayan cave system, providing glimpses into the island's rich heritage.
Harbour Island: The Home of Pink Sand Beaches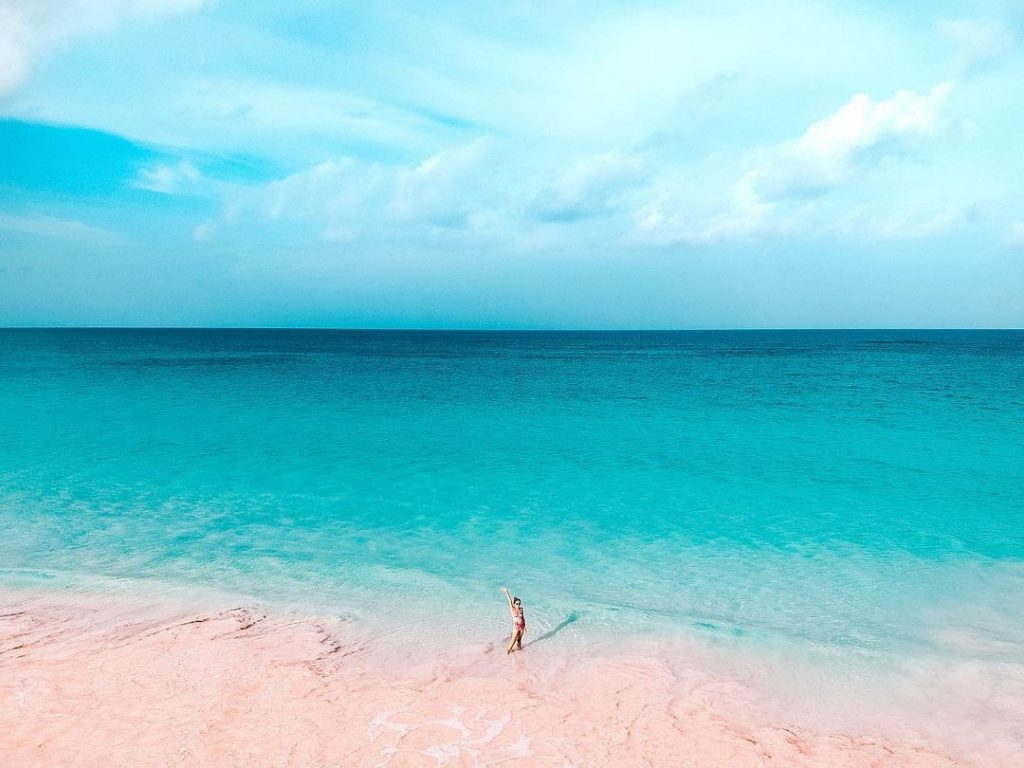 Travel to the picturesque Harbour Island, renowned for being the location of one of nature's most astounding wonders—pink sand beaches. This Caribbean jewel, known for its ethereal beauty, captivates everyone who visits its beaches. Imagine walking along kilometres of beautiful shoreline, where the soft, blush-coloured sand glistens in the warm embrace of the sun. 
The charm of Harbour Island's pink sand beaches is simply tempting, leaving an indelible stamp on your spirit and generating memories that will last a lifetime, whether you bask in the sun's golden rays or go on a romantic twilight stroll.
The Magnificent Coral Reefs of the Bahamas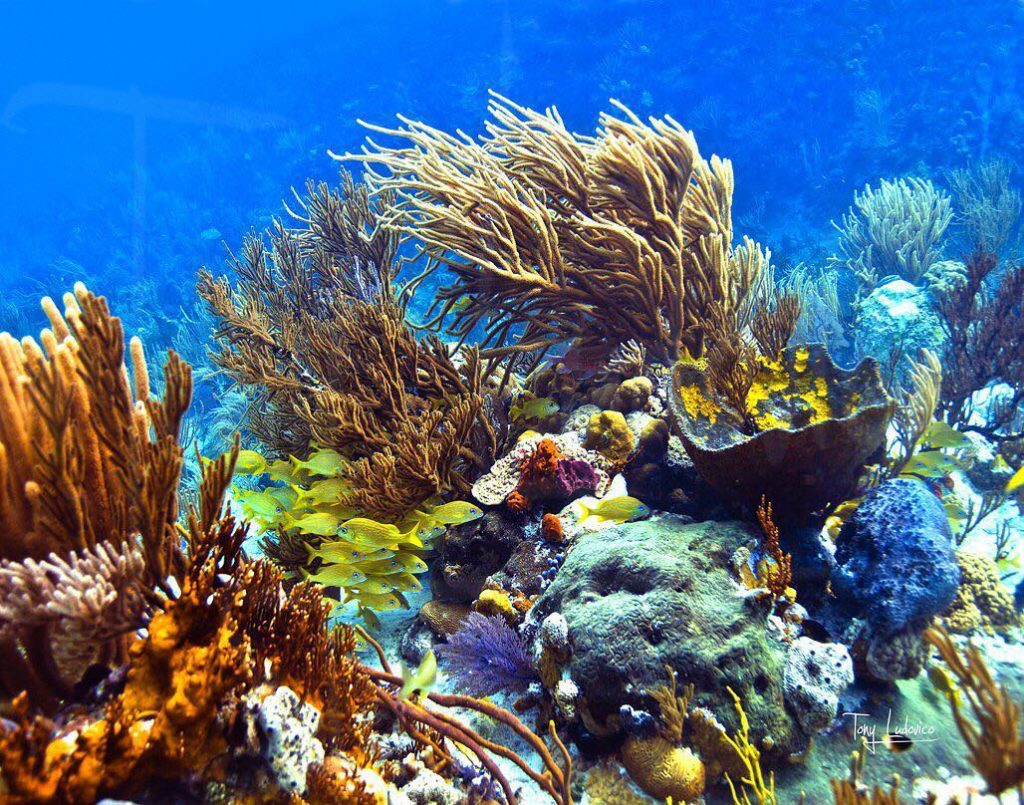 The Bahamas has many coral formations, ranging from fringing reefs bordering the coasts to barrier reefs safeguarding the islands. These complicated ecosystems provide crucial havens for a dizzying array of marine creatures, sustaining a delicate balance of life under the waters. Vibrant coral gardens hide many fish while towering coral pillars provide a captivating backdrop. Prepare to see a symphony of brilliant coral polyps, whirling schools of tropical fish, and elegant sea turtles floating through the crystal-clear waters as you snorkel or swim among these spectacular reefs. The coral reefs of the Bahamas are beautiful and serve an essential role in preserving local biodiversity, reminding us of the fragile interconnectivity of our natural world.
Seeking Solitude: The Most Secluded Beaches in the Bahamas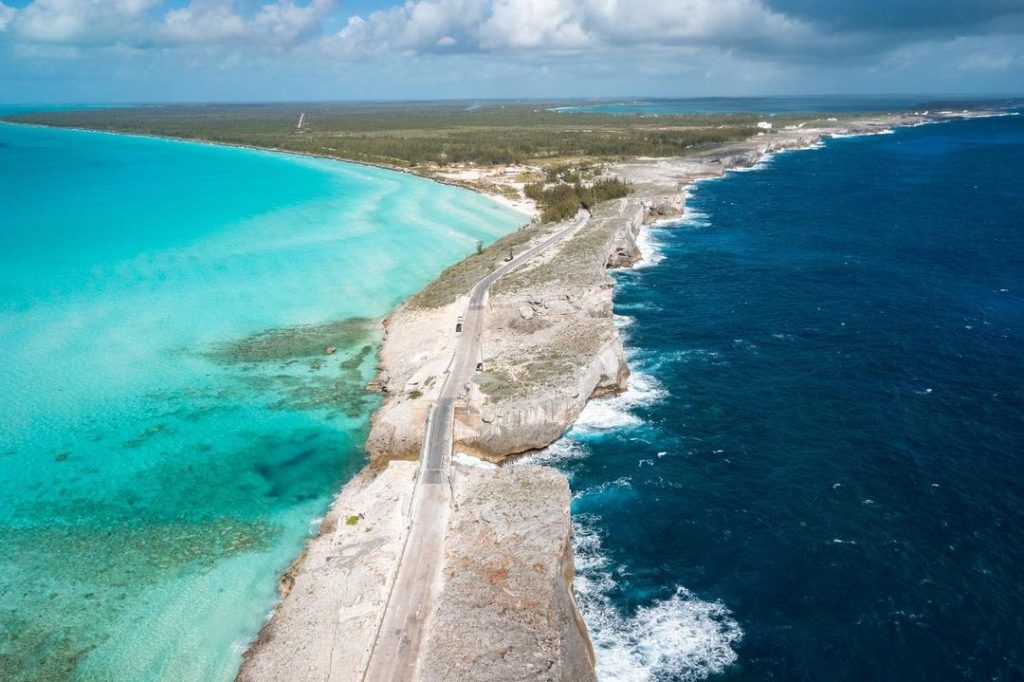 Imagine yourself relaxing on the pristine sands of Andros Island's quiet beaches, experiencing the wonderful lack of tourists. These untouched seaside havens provide a calm refuge away from the hectic world for those seeking tranquillity and privacy. Explore the isolated beaches of Eleuthera, where the rhythmic murmur of the waves serves as your personal soundtrack.
Head to Long Island's coastline for the ultimate distant vacation, where beautiful beaches await the daring visitor. Allow the undisturbed natural grandeur of the Bahamas' most remote beaches to revitalize your spirit. Consider hiring a private boat or kayak to visit the most remote locations to experience these hidden settings.
Grand Bahama Island: A Microcosm of the Bahamas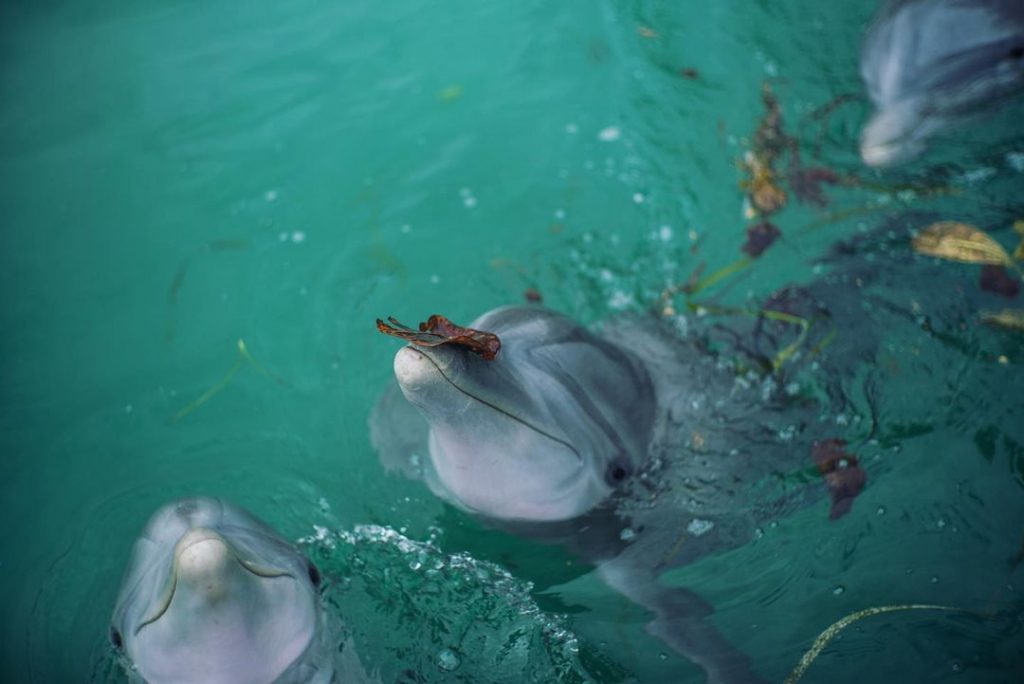 Grand Bahama Island, a mesmerizing microcosm of the Bahamas, enchants visitors with its immense natural beauty and a plethora of enthralling tourist activities. This island has everything for everyone, from magnificent beaches and crystal-clear oceans to attractive national parks and teeming marine life. Explore the superb Lucayan National Park, stroll along the beautiful sands of Gold Rock Beach, or go on thrilling eco-adventures in the thick mangroves. Grand Bahama Island captures the soul of the Bahamas, mesmerizing tourists with its unrivalled beauty and numerous attractions that leave an unforgettable impact on their hearts.
Eco-friendly Initiatives in the Bahamas
The Bahamas is committed to reducing its environmental footprint from marine conservation projects to renewable energy initiatives. As a guest, you may help by staying in eco-friendly lodgings, supporting local companies that promote sustainability, and participating in beach clean-ups or coral restoration initiatives. By actively participating in these projects, you become a vital part of the collaborative effort to safeguard and preserve the Bahamas' valuable natural beauties for future generations.
Navigating the Natural Beauty: Rules, Regulations, and Safety Measures
You may fully immerse yourself in the stunning sceneries of the Bahamas while guaranteeing the preservation and conservation of its rare natural surroundings if you follow these instructions and adopt a safety-conscious mentality. Observe the authorized pathways, prevent littering, and avoid disturbing wildlife or destroying natural resources when visiting parks and preserves. Wear suitable equipment, remain hydrated, and be alert to strong currents or slippery terrain risks.
The Ideal Time to Experience the Bahamas
Travel during the dry season, which usually runs from December to April, to completely immerse oneself in the Bahamas' awe-inspiring natural splendour. The islands have bright skies, agreeable temperatures, and quiet waves throughout this time of year, making it ideal for visiting the beautiful beaches, brilliant coral reefs, and lush tropical landscapes that characterize the Bahamas' attractiveness. Embrace the enchantment of this exquisite time of year when the mix of sunshine and natural magnificence creates a memorable experience that fascinates and inspires you.
Guided Tours: A Comprehensive Way to Explore the Bahamas
Guided excursions cater to every preference and inclination, offering exciting adventures, peaceful explorations, or instructive encounters. Expert tour guides lead these immersive tours, helping you discover stunning landscapes, intricate ecosystems, and hidden jewels that constitute the Bahamas' true paradise for nature lovers. From snorkelling adventures to jungle hikes and wildlife sightings, you'll find an experience to treasure.
The Bahamas entices with its pristine paradise and breathtaking natural splendour. This archipelago provides a tapestry of delights waiting to be explored, from captivating blue holes and pink sand beaches to bright coral reefs and hidden havens. The Bahamas offers an appealing invitation to immerse yourself in its beautiful surroundings, with eco-friendly programs in place and guided excursions to enhance your experience. In this beautiful region, where adventure, tranquillity, and memorable moments await, seize the opportunity to make lifelong memories and connect with nature.
Use the best travel money card available, such as the Pelikin Travel Card, to make your travel experience even more convenient and safe. It allows you to load your preferred currency and provides cheap exchange rates, assuring hassle-free transactions while experiencing the marvels of the Bahamas. Students may also use the Student Travel Card, created exclusively for their requirements. It includes features such as budget management tools and unique discounts, making it the ideal companion for your educational adventure in the Bahamas.