Discovering the Magic: Whale Watching Hervey Bay Adventures
Unveiling the Whale Watching Season in Hervey Bay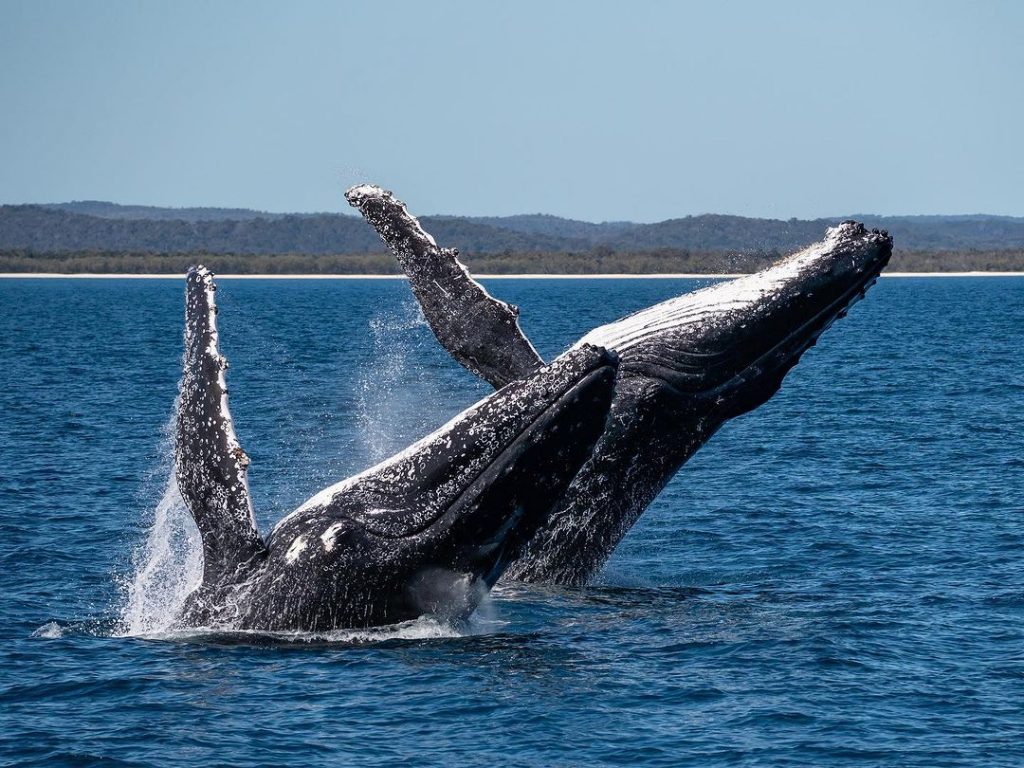 The enthralling whale watching season in Hervey Bay runs from July to November, providing a unique opportunity to see nature's titans up close. During this time, guests may see spectacular humpback whales as they pass across these pristine seas.
These gentle giants put on stunning exhibitions, making every second of the journey unforgettable. The season coincides with the whales' migration to warmer waters, allowing a once-in-a-lifetime opportunity to see their spectacular acrobatics and maternal activities.
Embarking on a Whale-Watching Expedition: What to Expect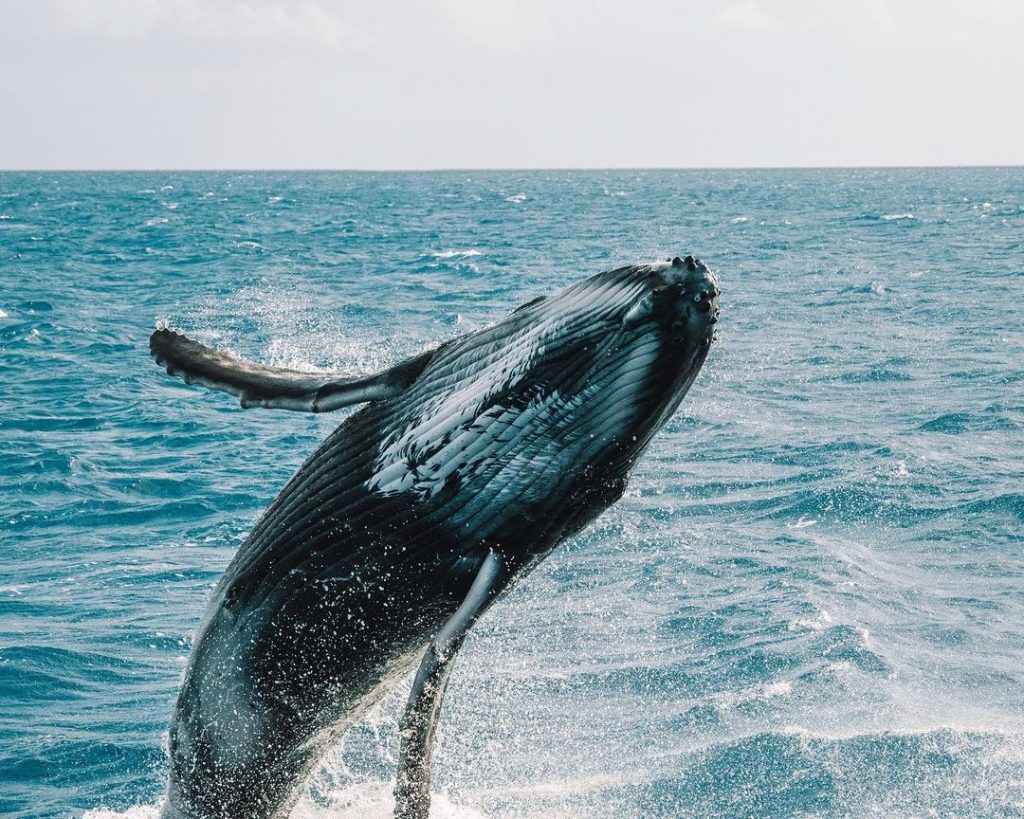 A whale-watching excursion in Hervey Bay provides access to the incredible world of these majestic creatures. While sightings of these gentle giants cannot be guaranteed because of their erratic movements, the area's skilled tour operators expertly manage the waters to enhance your chances of seeing these awe-inspiring beasts. Years of effort have resulted in their expertise in whale behaviour and migratory patterns, providing an enlightening and exhilarating trip.
The strategic timing of your expedition has a significant impact on your meeting with these magnificent creatures. The best times to observe whales are early mornings and late afternoons, when the mild sunshine illuminates the seas, creating a vivid backdrop for the whales' captivating performances. 
These periods provide opportunities to observe breaches, tail slaps, and other enthralling behaviours and ideal lighting for taking excellent images. With trips lasting 2 to 4 hours, you'll have plenty of time to immerse yourself in the mesmerising world of these aquatic giants and have experiences that will last a lifetime.
Selecting the Perfect Whale-Watching Tour Company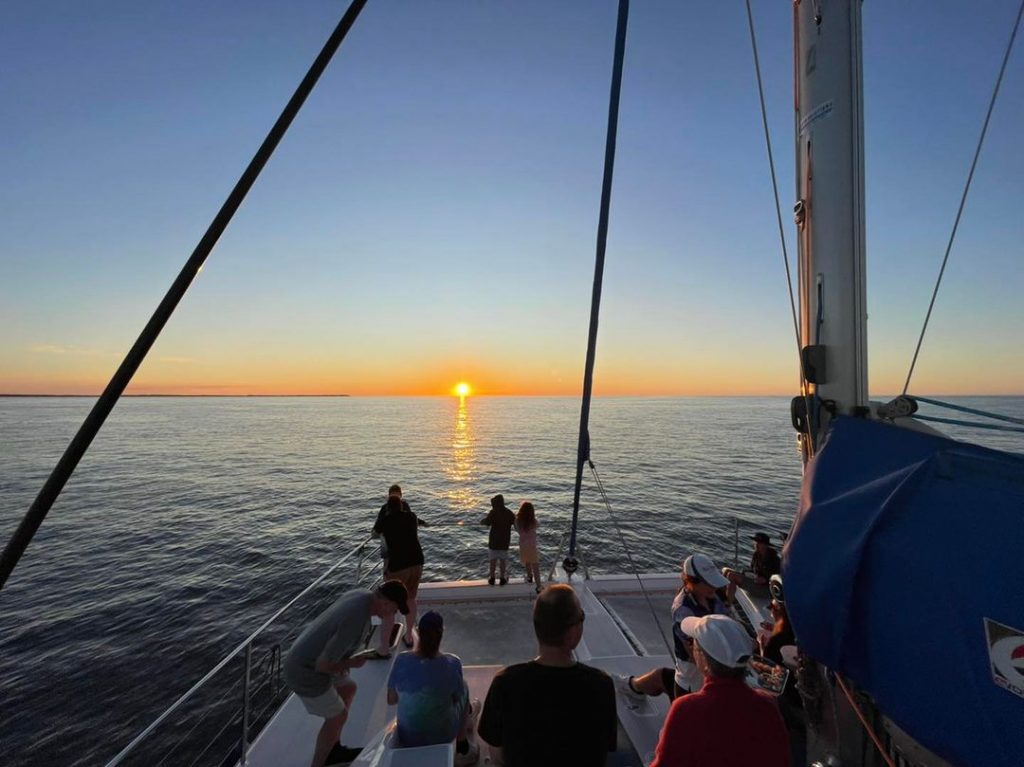 Hervey Bay has several reliable tour operators that provide spectacular whale-watching experiences. The prices vary depending on the excursion length and the facilities provided. It is best to reserve your trip in advance to ensure a space, especially during the high season. 
Many tour firms stress environmental sustainability, employing appropriate procedures to limit the disruption to whales and their habitat. This dedication guarantees that your experience not only delights but also helps to safeguard these aquatic wonders.
Safety First: Your Well-being on Whale-Watching Tours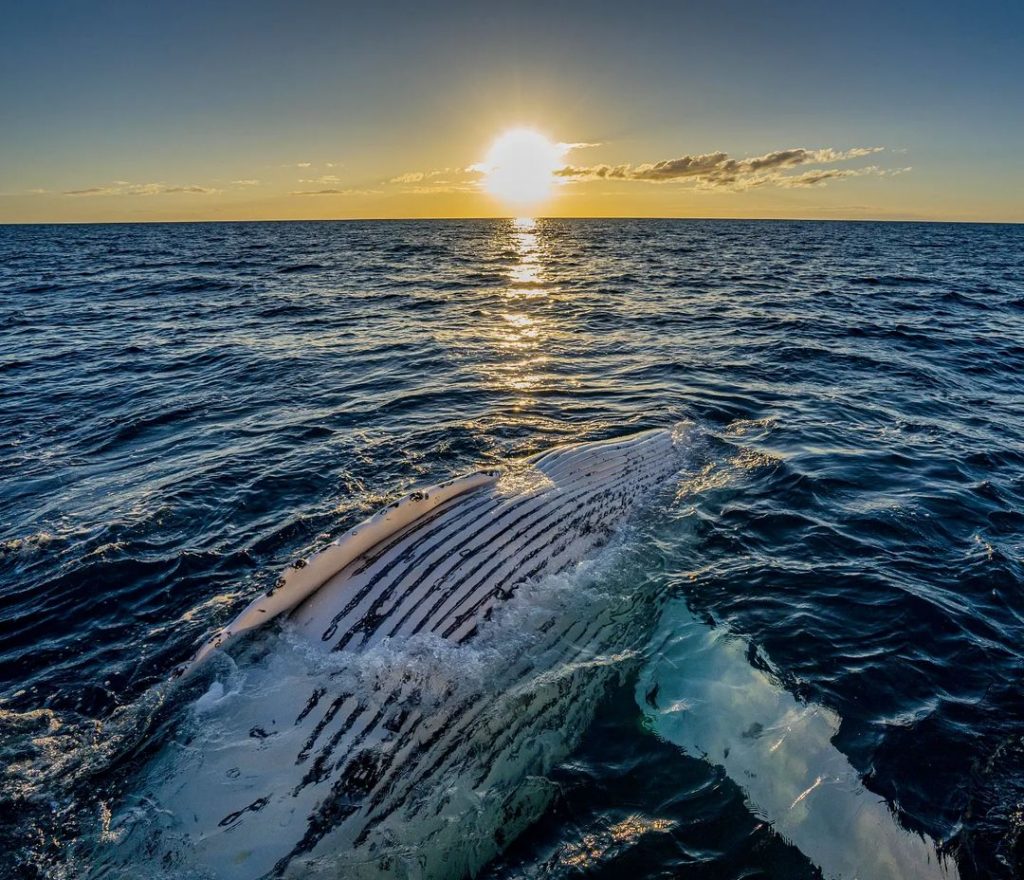 Whale-watching trips stress safety; businesses give detailed safety briefings before beginning the adventure. While there are no hard and fast rules, the trips are best suited for youngsters above a particular age who can withstand the boat journey. Similarly, older individuals can enjoy the experience if they are at ease with the boat's motion. Sunscreen, a hat, comfortable clothing, and your camera to record those beautiful moments are all must-haves. The boats keep a safe distance from the whales, guaranteeing their safety and the pleasure of the encounter.
Beyond Whales: Discovering Hervey Bay's Diverse Marine Life
A whale-watching cruise in Hervey Bay reveals a magical world beyond humpback whales. You'll be enthralled as you scan the horizon by the lively antics of dolphins that frequently follow tour boats, dancing through the waves and delighting bystanders with their happy displays. Various seabird species elegantly fly and dive in the azure sky above, providing an ethereal elegance to the maritime scene.
Surprising discoveries await at every step in this diverse ecology. The odd sighting of a sea turtle floating across the seas reminds me of the area's richness. These experiences highlight that Hervey Bay's seas are alive with life, resulting in a comprehensive experience surpassing the exclusive emphasis on whales. 
With each moment spent on the water, you are encouraged to immerse yourself in a symphony of life and natural beauty, leaving you with a profound connection to the marine environment.
Comfort and Convenience: Amenities on Board
The boats have toilets, covered spaces, and sitting options to make your trip more comfortable. These features enable you to fully immerse yourself in the experience without sacrificing comfort. 
Remember to bring any personal goods you require, such as water, food, and prescriptions, to ensure a smooth and pleasurable journey.
A whale-watching cruise in Hervey Bay offers an enthralling voyage into the world of these magnificent creatures. You'll leave with memories to last a lifetime as you see their stunning displays and immerse yourself in the splendour of the surrounding aquatic life.
With your Visa Travel Money Card, embark on an exciting vacation and gain a front-row seat to the stunning spectacle of humpback whales in Hervey Bay. Book your whale-watching tour today and earn attractive travel points while seeing the marvels of marine life. It not only gives you unparalleled access to these magnificent creatures in their native environment, but it also contributes to important marine conservation initiatives, making your experience even more meaningful.
Not only that, but students may make the most of their travel experience by loading a Student Travel Discount Card, which unlocks a variety of discounts to improve their visit. Use your Visa Travel Card to go on an adventure that combines exploration, education, and unique experiences with Hervey Bay's aquatic treasures!

Copy/paste the output JSON-LD markup into your HTML page. For an end-to-end schema markup solution, try Schema App
© 2023 | Cookies SettingsBuy Me A CoffeeDeveloped by Max Prin (@maxxeight)