Discover the Magic of Spain: Where to Visit and What to See
Spain offers a remarkable experience with its stunning architecture, breathtaking scenery, lively culture, and delectable cuisine. These are just a few things Spain is known for. The country is overflowing with many amazing things to see and do, so we are here to help you. The entire country is an absolute delight in adventures you want to take advantage of, whether for the landmarks, festivals, or food. It truly is the ultimate dream destination for any traveller. So, come along with us on a journey through this lovely and captivating country and see what it's like to visit Spain!
Visit Architectural Landmarks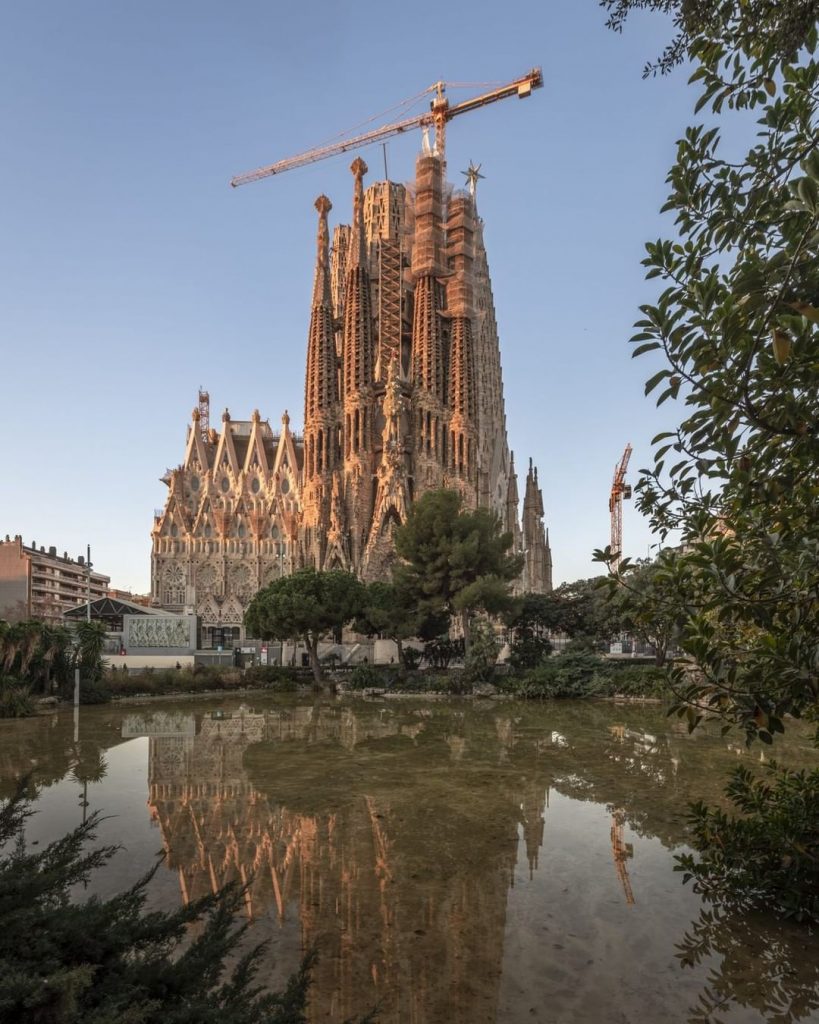 Spain is a country filled with architectural gems that take your breath away. From the stunning Gothic Cathedral in Barcelona to the charming Jewish Quarter in Seville, there is no shortage of beautiful landmarks to visit. The Royal Palace in Madrid is a must-see for Spanish history, with its grand halls and impressive collection of artifacts. San Sebastian, a picturesque seaside city in the Basque Country, boasts a plethora of architectural wonders, including the stunning Kursaal Congress Centre and the futuristic-looking Tabakalera Contemporary Cultural Centre. 
And, of course, you should take advantage of the chance to marvel at the splendour of Spain's architectural wonders. La Sagrada Familia is Barcelona's most recognizable monument. Its slender columns soar over the Eixample district's neat grid. Another must-see is the Alhambra in Granada, a magnificent Moorish palace and castle dating from the 14th century. Aside from these, there is a lot more to see. Discover other awe-inspiring architectural marvels that are sure to captivate your senses. Whether you're a history buff or enjoy stunning design, these monuments will leave you speechless. So, take your camera and be ready to be amazed by Spain's architectural treasures. Take advantage of the chance to marvel at the grandeur and beauty of Spain's architectural marvels.
Immerse Yourself in the La Tomatina Festival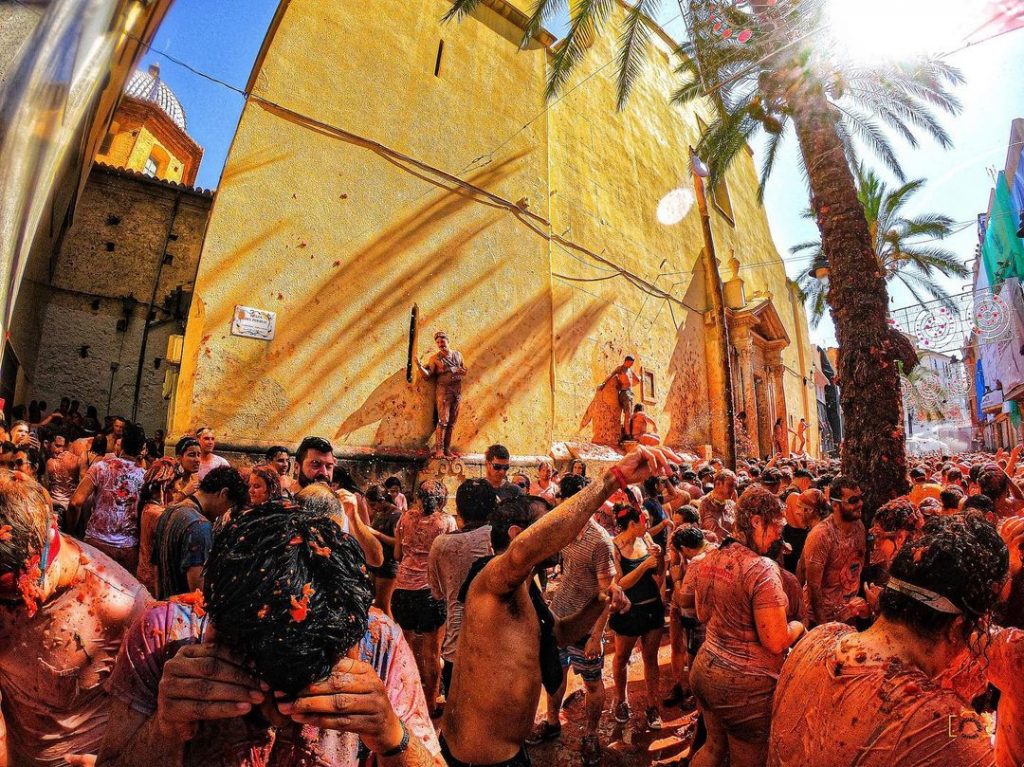 Are you prepared to see the world's largest tomato fight? Go no further than Spain's La Tomatina festival, a food fight event celebrated each year on the final Wednesday of August in the village of Buñol near Valencia. Hundreds upon thousands go from every corner of the globe to participate in the "World's Largest Food Battle." La Tomatina is more than a festival; it's a wild and crazy event in which hundreds of people throw tomatoes at each other. You'll be completely immersed in excitement and enjoyment amid a sea of red tomatoes and laughing crowds.
Aside from the tomato throwing, the celebration is filled with music, a parade, and fireworks. You can sample delectable cuisine, sip local wine, and party with the locals for the rest of the night. Attending La Tomatina is an unforgettable experience. It's sloppy, loud, and memorable. You'll depart with a renewed understanding of Spanish culture and experiences to last a lifetime. So, what are you holding out for? Bring your goggles and be ready to get dirty at La Tomatina! That is the ultimate bucket list experience you will not want to miss.
Enjoy Unlimited Paella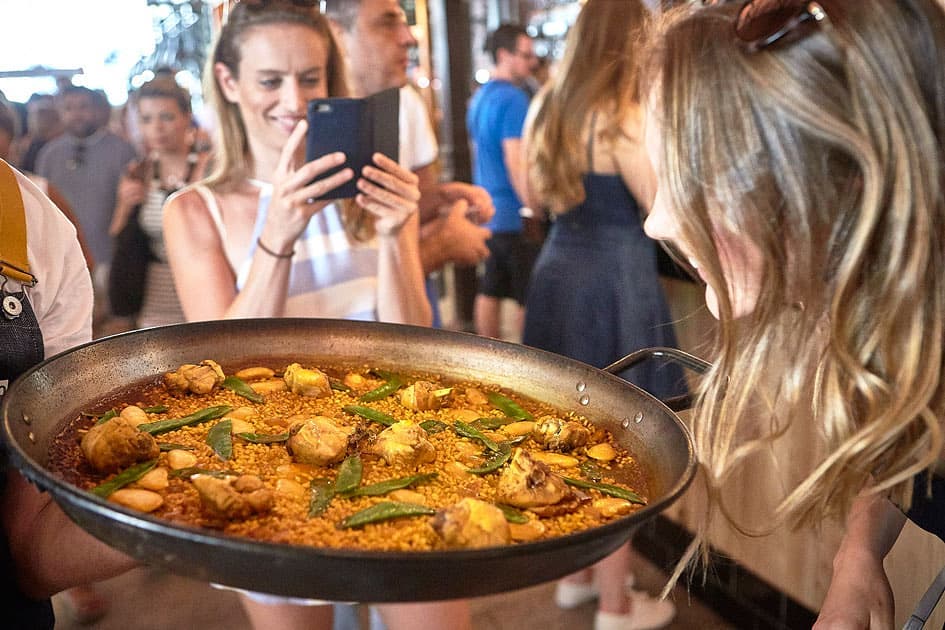 Are you a student planning to travel to Spain? Get a student travel card and prepare to enjoy endless paella in this incredible country! Paella is an absolute must for any foodie. It is one of Spain's most famous dishes. But, to truly appreciate Spain's offer, you must have the proper tools, including a visa travel card. What makes paella so special is that it is both tasty and communal. You'll be gathered around a large pan, smelling the delectable scent and conversing with the locals. It's the ideal opportunity to immerse yourself in Spain's vibrant and welcoming culture.
Do you want to know what the best part is? In Spain, there is no shortage of paella! You can find this well-liked dish on the menus of upscale restaurants and small eateries in coastal areas. For the ideal dining experience, mix it with a glass of delicious sangria or crisp white wine. Transactions become easier with the added benefit of cashback! Using a travel money card, you'll have more time and money to enjoy Spain's delectable food, including limitless paella dishes.
Appreciate Spain's Love For Football Too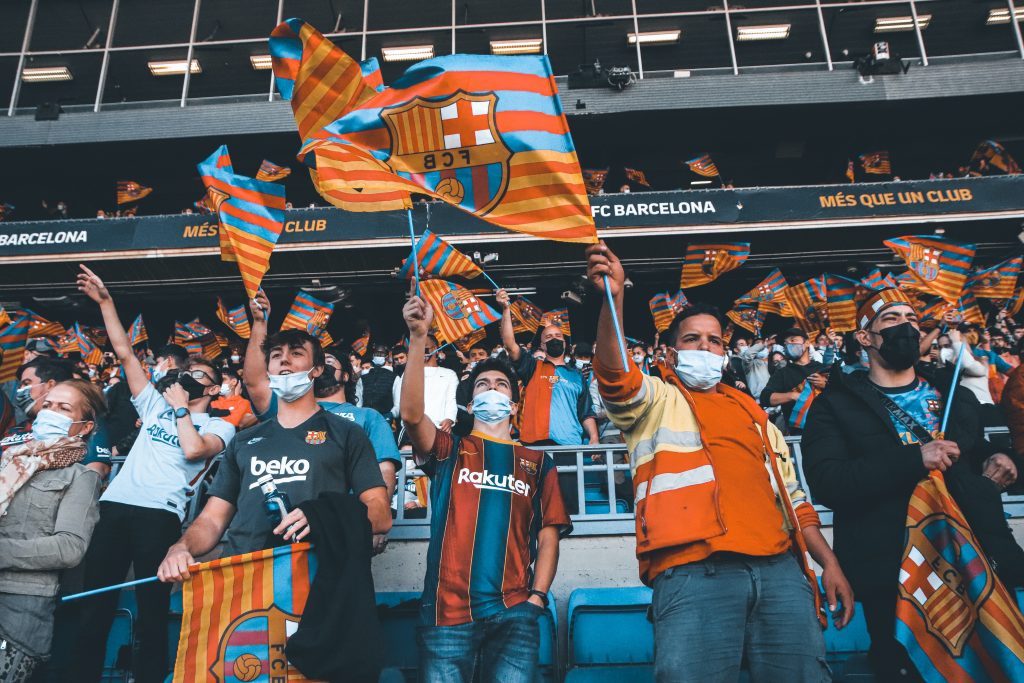 In Spain, Football is more than a sport; it's a way of life! You'll notice the energy and enthusiasm surrounding the game as you explore this lovely nation. Football is an intrinsic element of Spanish culture, from minor local matches to major games. Attending a match is one of the greatest ways to understand Spain's passion for Football. The stadium is rocking, with people yelling and applauding for their favourite teams. Football has a significant economic influence in Spain, and it's not just about the game. Several of the world's most successful football clubs, like Real Madrid and Barcelona, are based in the nation.
Thus, whether you're a lifetime football fan or want to immerse yourself in Spanish culture, embrace Spain's love of Football. Attend a game, talk to locals, and soak up the passion and energy surrounding this great sport.