Greetings, fellow travellers! If you're like me, you love to explore new destinations and immerse yourself in different cultures. But one thing can put a damper on your adventures – managing your finances while overseas. That's where Pelikin Travel Money Card comes in – a convenient, safe and affordable way to spend your money overseas.
But what happens when you lose track of your spending and need to check your transaction history? Don't worry. It's super easy! Let me walk you through the steps to access your Pelikin Travel Money Card transaction history.
Step 1: Get Connected
Make sure you have access to your Pelikin App. You can download the app through the App Store. You can also create an account if needed. 
Step 2: Log In
If you haven't already done so, log in to your Pelikin App using your email and password. If you're having trouble remembering your login details, don't fret. Just click the "forgot password" link and follow the prompts to reset it.
Step 3: Locate the Transaction History
Once you're logged in, you should be able to see your Pelikin Travel Money Card account balance on the home screen. To access your transaction history, tap on the middle icon at the top of the screen. It will show a cartoon icon with several currencies in list form. 
Step 4: Check Your Transaction History
Voila! You've now accessed your Pelikin Travel Money Card transaction history. You should see a list of all your transactions, including the date, location, and amount spent. If you need more information about a particular transaction, tap on it to expand the details.
And that's it! Checking your Pelikin Travel Money Card transaction history is a breeze. Now you can stay on top of your finances and enjoy your travels with peace of mind.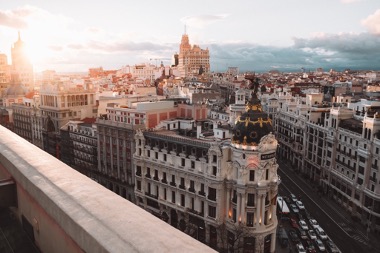 Other features of the Pelikin Travel Money Card 
The Pelikin Travel Money Card has a few other features that can make your travels even easier. For example, you can use the app to top up your card balance, transfer money to other Pelikin users, and even earn cashback when you spend or refer others. 
When using your Pelikin Travel Money Card, remember that foreign currency equivalent is available for transactions, and you may encounter ATM withdrawal fees when withdrawing money from overseas ATMs. Always refer to the product disclosure statement for specific details regarding fees, prevailing exchange rates, and currency conversions at the time of your transaction. If your card is lost or stolen, promptly report it to Pelikin for assistance and use the card locking feature for added security. Fees may apply for card reloading and cash withdrawals, so be mindful of the applicable withdrawal fee.
So what are you waiting for? Sign up for Pelikin Travel Money Card today and take the hassle out of managing your finances while travelling. Happy travels!