Travelling is one of life's greatest pleasures, but managing your finances while on the road can be a challenge. Thankfully, with digital payment systems like Apple Pay, managing your travel money is simple. In this blog post, we'll explore how to manage your Apple Pay cards while travelling and how Pelikin Travel Money can help you make the most of this convenient payment method.
What is Apple Pay?
Apple Pay allows users to make payments using their iPhone, Apple Watch, iPad, or Mac. Apple Pay uses near-field communication (NFC) technology with payment terminals. Users can securely store their credit and debit card information in the app.
One of the main advantages of using Apple Pay while travelling is that it eliminates the need to carry multiple credit and debit cards. Instead, you can store all your payment information in one place and use your iPhone or Apple Watch to make purchases. This can be particularly useful when travelling to a foreign country and don't want to carry a lot of cash.
Another advantage of using Apple Pay is that it's secure. Apple Pay uses a device-specific number and unique transaction code for each payment, so your card details are never shared with merchants. Additionally, you can use Face ID or Touch ID to authenticate each payment, adding an extra layer of security.
Managing your Apple Pay whilst travelling
So, how can you manage your Apple Pay cards while travelling? Here are a few tips:
Make sure your cards are up-to-date: 
Before leaving for your trip, ensure all your credit and debit cards are up-to-date and not expired. You'll also want to ensure that the cards you want to use with Apple Pay are compatible with the service.
Add your cards to Apple Pay: 
Once you've confirmed that your cards are compatible with Apple Pay, you can add them to the app. Open the Wallet app on your iPhone, tap the plus sign, and follow the prompts to add your cards.
If you have multiple cards in Apple Pay, you'll want to set a default card that will be used for most transactions. To do this, go to Settings > Wallet & Apple Pay, and select your default card under "Transaction Defaults."
Check your transaction history: 
To keep track of your spending while travelling, you'll want to check your transaction history regularly. You can do this by opening the Wallet app, selecting the card you want to view, and scrolling down to see recent transactions.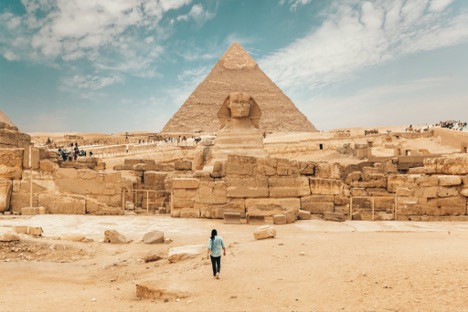 How to use Apple Pay with your Pelikin Travel Money Card
Now that you know how to manage your Apple Pay cards while travelling, let's talk about how Pelikin Travel Money can help you make the most of this payment method. 
Pelikin is a travel money app that was designed with travellers in mind. The app offers a prepaid travel card you can load up with your money and use to make purchases and withdraw cash while travelling. The card can be used anywhere Visa is accepted, including millions of merchants and ATMs worldwide.
With Pelikin, you can:
Add your Pelikin card to Apple Pay: 
Pelikin offers a prepaid travel card that you can add to Apple Pay. This means you can easily purchase while travelling without worrying about foreign transaction fees or ATM fees.
Pelikin lets you track your spending in real-time to see exactly where your money is going. You can also set budgets and get notifications when you're close to reaching them.
Split expenses with friends: 
Pelikin lets you split expenses and request payments directly in the app if you travel with friends. This can be a great way to track who owes what and avoid awkward conversations about money.
Get instant notifications: 
Pelikin sends you instant notifications for every transaction, so you can quickly spot any fraudulent activity and take action if required.
Pelikin offers 2% cashback on food, drinks, and transport when you spend overseas with the Pelikin Travel Money Card. Whether you spend with your physical card or with ApplePay, these benefits are there to be taken advantage of, so don't waste any time and download the Pelikin App here. 
In summary, Pelikin is a travel money app that makes managing your finances on the road simple. The app offers a prepaid travel card that lets you avoid foreign transactions and ATM fees and a range of other features to help you track your spending, split expenses with friends, and access exclusive deals and discounts.