Getting Down and Dirty: Immerse Yourself in the Excitement of the Boryeong Mud Festival!
Welcome to the Boryeong Mud Festival, a thrilling event that has become a tourism must-see in South Korea! This blog will take you on an exciting trip through the festival's importance, where fun and adventure mix to create a one-of-a-kind and unforgettable experience.
Dive into the realm of mud, where laughing has no boundaries and festival-goers' hearts are engraved with happy memories. As we visit the bright and vivid Boryeong Mud Festival, be ready to embrace the thrill and enjoy the celebrations!
Participating in the Boryeong Mud Festival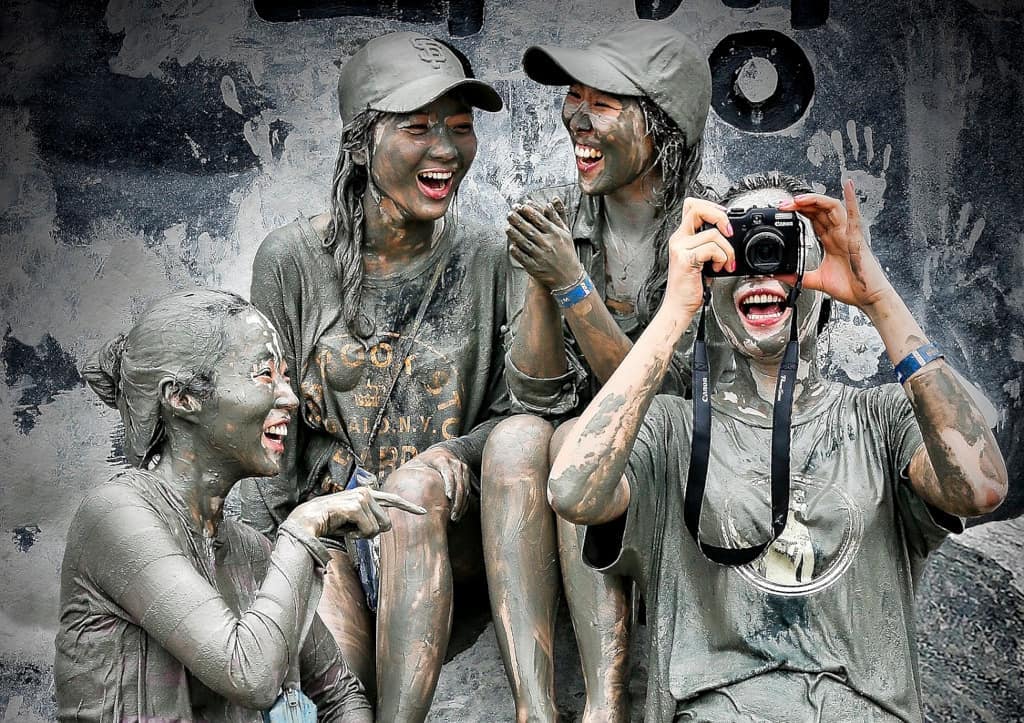 There are several opportunities to participate in the festival's events and have lasting experiences.
Mud Madness: Dive into the mud pools and mudslides for laughter and enjoyment. As you play about in the healing mud, embrace the messiness and let your inner kid run wild.
Mud Obstacle Course: Test your mettle on the daring mud obstacle course! Conquer muddy hurdles and race against friends or fellow festival-goers to test your agility and stamina.
Mud Sculpting and Painting: Activities like mud painting and sculpting allow you to express your artistic side. Make one-of-a-kind masterpieces using the festival's characteristic mud and put your imprint on the canvas.
Aqua Mud Zone: The Mud Aqua Zone provides water-based mud activities for water fans, allowing for a refreshing and stimulating experience.
Mud Wrestling Madness: Enter the spectacular mud wrestling arenas and engage in friendly matches with old and new friends. Take part in this traditional mud dazzling and enjoy getting muddy and laughing together.
Group Tours for an Easy Adventure: Consider joining group trips to maximise your Boryeong Mud Festival experience. These tours offer an organised and hassle-free approach to traversing the festival's many activities, ensuring you get all the highlights.
Location and Transportation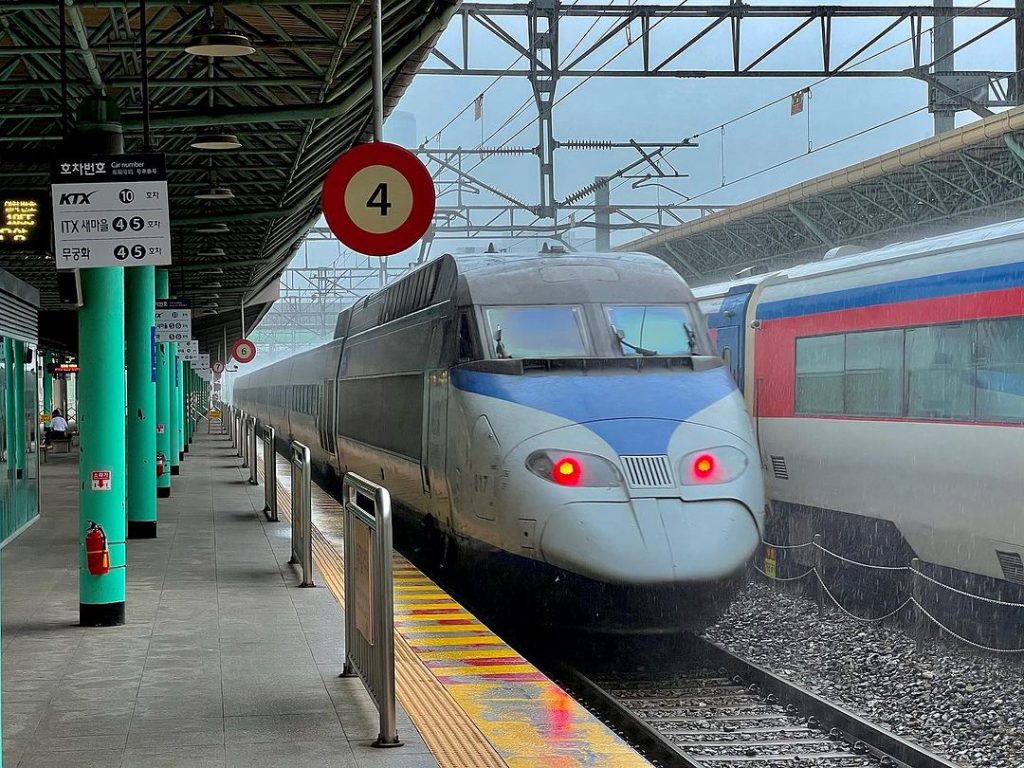 The Boryeong Mud Festival is held in the South Korean coastal city of Boryeong, known for its medicinal mud flats. The voyage there is an adventurous one that offers unforgettable experiences.
From Yongsan Station, take the following route:
From Yongsan Station, take the KTX (Korea Train Express) to Daecheon Station. The KTX is a quick and comfortable choice that drastically reduces travel time.

You may take a shuttle bus or a short cab ride from Daecheon Station to the event location. During the festival, shuttle buses are provided to provide accessible transportation to the festival grounds.
Transportation Tips & Advice:
Plan:

Check the festival dates and purchase rail tickets in advance to ensure a seat, especially during peak travel periods.

Shuttle Buses: Use the festival's shuttle buses for convenient mobility. They are well-organised, cost-effective, and easy to get to the festival grounds.
Cab Sharing: If you prefer to take a cab, try splitting the cost with friends or fellow festival-goers.
Comfortable Clothing: Dress comfortably and be prepared for mud-related adventures since the festival's activities may become dirty.
Stay Hydrated: Carry water throughout your journey and the festival day, as summers in South Korea can be hot and humid.
Currency and Language:
Ensure you have adequate local cash on hand, and consider installing translation apps to help you overcome any language obstacles.

Consider acquiring a

Travel Money Card

to make your purchases easier and more smooth, as most places in South Korea only accept card payments.
If you're a student, get a Student Travel Money Card and use all the savings available when purchasing.
Tips and Recommendations for Festival Attendance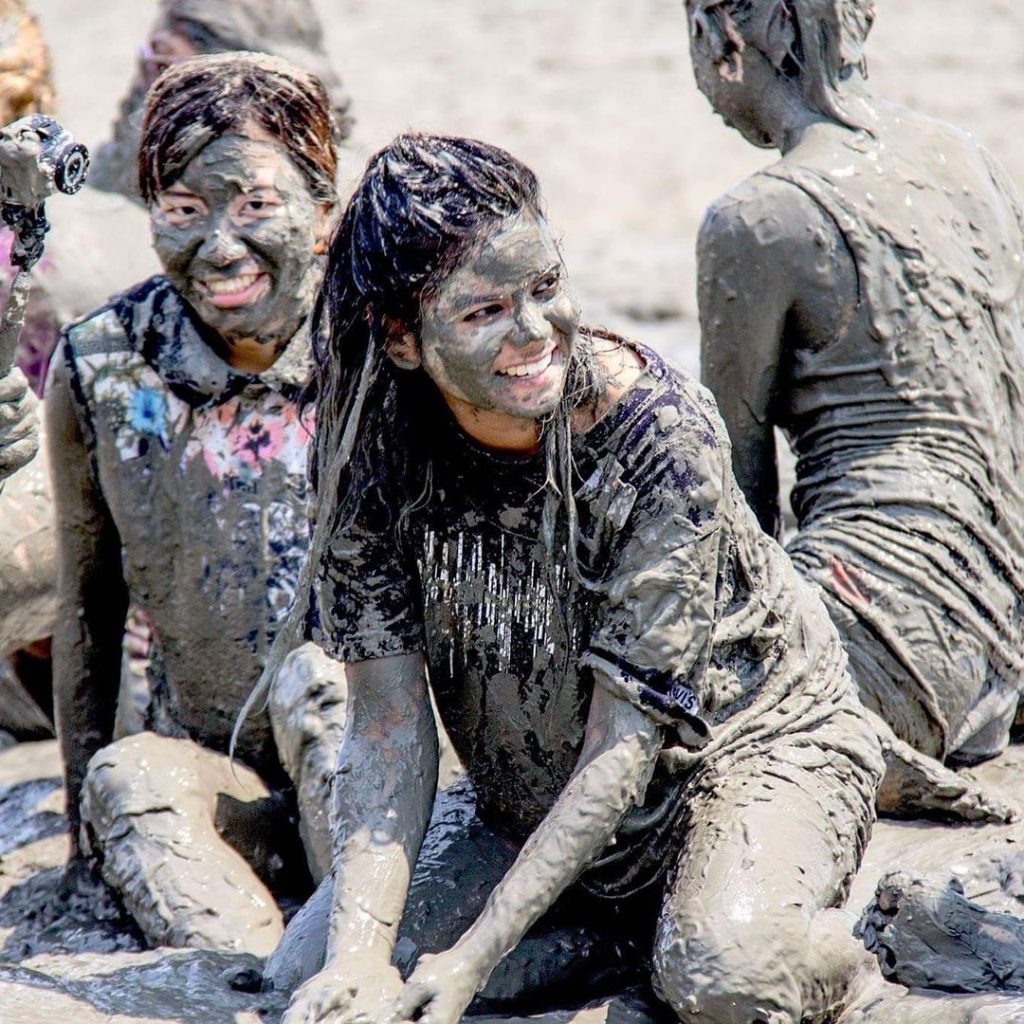 Make sure you are dressed comfortably. Choose a pair of old clothing that you are okay with getting muddy in. Wear a swimsuit beneath for easier cleanup. Consider durable and waterproof footwear because you'll be walking on muddy terrain. Protect yourself from the heat with sunscreen and a wide-brimmed hat, especially during outdoor activities. Bring towels to clean up after mud activities and an additional pair of clothing for a change of clothes. Finally, keep your valuables dry by carrying them in a waterproof bag or utilising plastic bags.
Exploring South Korea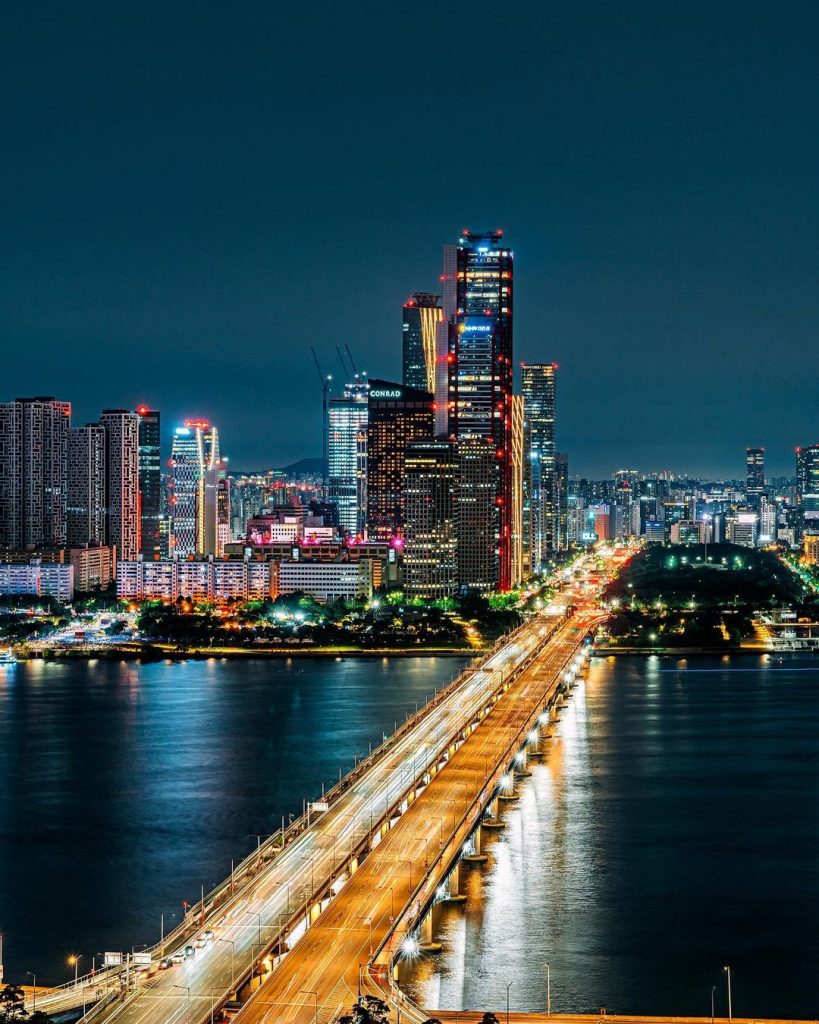 The Boryeong Mud Festival is ideal for families and children since it provides a safe and entertaining setting for people of all ages. Kids may enjoy mud games while parents rest in the adjacent shade.
Explore the intriguing mud flats near the event venue, where you may enjoy the natural marvels of Boryeong's coastal habitat. Visit the exciting mud jail, a one-of-a-kind site that exhibits the city's past.
Apart from the Boryeong Mud Festival, South Korea has many exciting sites waiting to be discovered. Consider going to:
Seoraksan National Park:

The beauty of this location is incomparable, with its lush green forests, majestic peaks, and breathtaking cascades.

Jeju Island: It is well-known for its volcanic scenery, stunning beaches, and one-of-a-kind cultural sites such as Jeju Loveland.
Gyeongbokgung Palace: Visit this renowned castle in Seoul to learn about South Korea's rich history and culture.
Nami Island is a beautiful island with tree-lined walkways ideal for leisurely walks and breathtaking vistas.
Busan: The dynamic coastal city of South Korea provides stunning beaches, busy markets, and a boisterous environment.
Food and Cuisine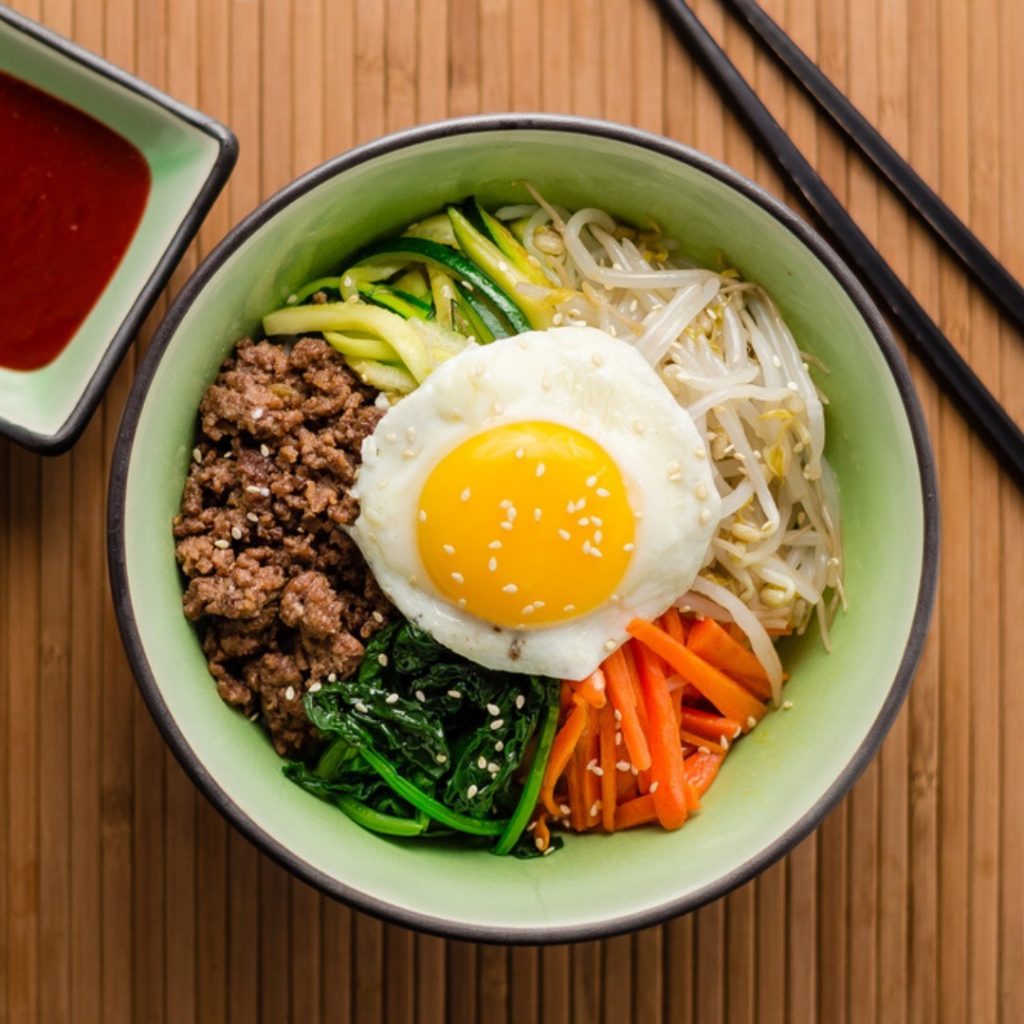 At the Boryeong Mud Festival, you may enjoy mud-filled fun and delectable Korean cuisine. Various food vendors throughout the festival grounds serve a range of traditional Korean foods to delight your taste buds.
Tteokbokki (spicy rice cakes), hotteok (sweet pancakes), and odeng (fish cake skewers) are popular street foods. Take advantage of the opportunity to taste Korean barbecue, which allows you to cook marinated meats right at your table, providing a fun and participatory dining experience.
Unique Aspects of the Boryeong Mud Festival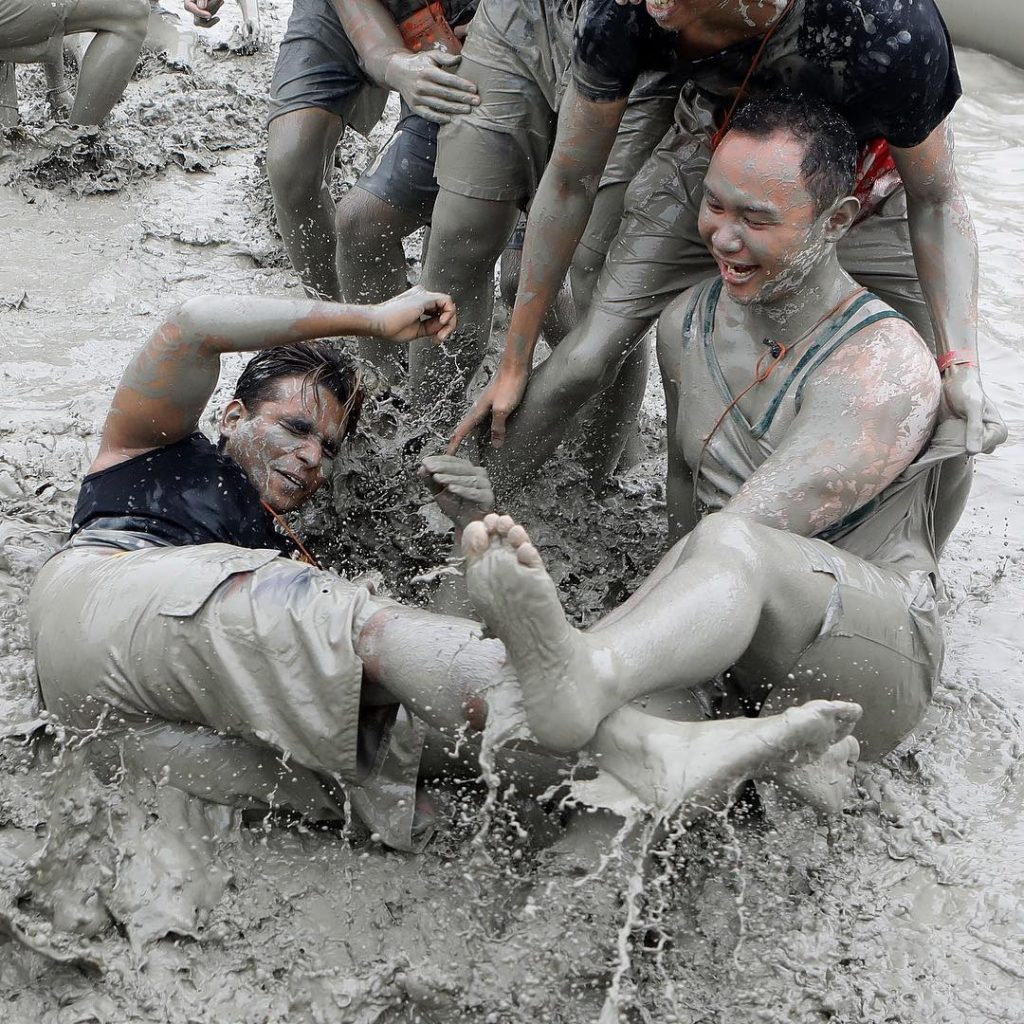 The Boryeong Mud Festival is distinguished from other festivals in Korea by its intriguing blend of adventure, mud-centric activities, and coastline setting. The festival's closeness to the West Coast offers a distinct dimension, allowing festival-goers to explore the neighbouring mud flats and admire the region's natural beauty.
This festival has also garnered a worldwide reputation, attracting travellers from all over the world. The liberated and joyful spirit of the mud games makes it a one-of-a-kind celebration.
Logistics and Practical Information
The Boryeong Mud Festival lasts around two weeks and is generally held in July. Because the summer heat may be extreme, it's critical to remain hydrated and use sunscreen during the event.
It attracts hundreds of thousands of tourists yearly because it is one of South Korea's most popular events. As a result, it's ideal to organise your vacation and lodgings ahead of time to ensure the most incredible experience.
The event does not usually need admission tickets; guests can purchase activity tickets on-site for the mud-related activities and experiences they desire to engage in.
Prepare for an extraordinary trip at the Boryeong Mud Festival, where the festivities, tastes, and distinctive charms of this colourful festival on South Korea's West Coast will capture you!