PELIKIN PARTNERS WITH EVOLUTION TRAVEL COLLECTIVE TO LAUNCH AFFILIATE PROGRAM
PRESS RELEASE 23 February 2022: 
Revolutionary digital travel money start-up Pelikin has joined forces with travel industry powerhouse Evolution Travel Collective (ETC) to launch an affiliate program specifically for travel agents.
Taking advantage of a gap in the market, and with ETC on board providing over 45 years of APAC industry experience behind them, Pelikin has created a program that allows agents to earn a commission when travellers use their virtual or tangible travel money cards abroad.
Where Pelikin's offering stands out from other key players in the industry is by providing a digital solution in the form of an app that facilitates virtual Pelikin Visa PrePaid Cards (with the option of also having a tangible card), 13 currency wallets, free and instant FX money transfers, group spending tools, and no fees for instant loading or unloading.
The new 100% digital affiliate program will allow travel agents the opportunity to promote these products directly to their audience through branded marketing materials, custom landing pages and a customised QR code, as well as with joint campaigns. Alongside a great commission structure and added incentives and bonuses, agents can enjoy an additional long-term revenue stream as the industry recovers.
Travel operators can be approved in as little as 24 hours after applying online, with no fees to join the program. Then, simply share their Affiliate QR code or add the Pelikin Signup widget to their website, promote it to their audience, and get paid when travellers spend overseas.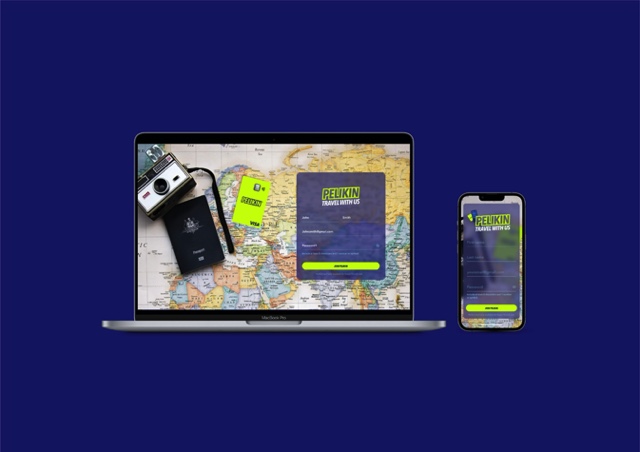 CEO, Sam Brown shared what the program means to the industry saying, "As a result of COVID-19 we actually had the time to build this program and bring it to the Australian market. The timing has coincided perfectly with travel returning and it allows travel agents to add more products to their offerings to make additional revenue during their recovery. Plus, we are constantly improving means and distribution for agents."
Pelikin is driven by the ethos of putting the power back into the travellers' hands, which is why their products provide fewer barriers than non-digital providers. And a new QR system specifically for agents has been developed to make the process even smoother for affiliates.
Partnering with Pelikin ETC's CEO and Managing Director Pete Rawley and Ingrid Berthelsen are committed to improving the travel industry as it recovers saying, "We're thrilled to be able to help Pelikin leverage the strong historical relationships we've formed in the APAC travel industry. As an innovative hybrid model ourselves, we know and understand how disruptive technology and products can shape the landscape for everyone, and we recognise an exciting product when we see one."
Pelikin also has the support from world-class partners such as Nium, Apple Pay and Google Pay to ensure the Pelikin app is a safe, secure, and market-leading travel money service. The Pelikin Visa PrePaid card can be used at over 100 million merchant locations, wherever Visa is accepted.
Visa's Head of Innovation and Partnerships for Australia, New Zealand and South Pacific, Anthony Jones said, "The latest offering from Pelikin is another step towards making digital payment experiences the norm for travellers. We're pleased to be working with Australian fintech talent to enable seamless, secure money movement and help support the recovery of global travel."
Businesses interested in learning more about the affiliate program should get in contact with Peter or Ingrid at info@evolutiontc.com.au