Indulge Yourself in the Majestic Spectacle of King's Day: An Unforgettable Experience in the Netherlands for Australian Travelers!
Welcome to the lively celebrations of King's Day in the Netherlands, when the entire country is painted a joyful orange in honour of the Dutch monarch's birthday. This raucous celebration is significant because it represents solidarity, national pride, and a sense of community. Experiencing King's Day as an Australian visitor is a unique and wonderful trip. Soak up the infectious energy, participate in traditional activities, peruse the famed flea markets, and sample delectable Dutch sweets. Prepare to embrace the orange-clad streets and make unforgettable memories during this fantastic celebration of Dutch culture and tradition.
Preparing for King's Day in the Netherlands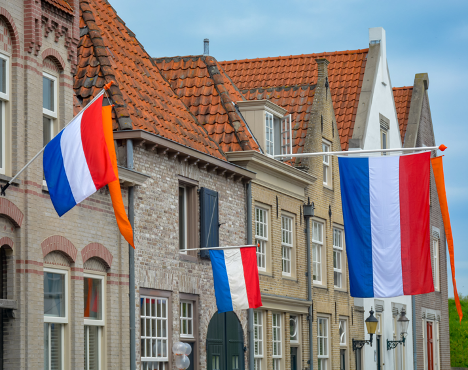 Prepare to be immersed in the vivid celebrations of King's Day in the Netherlands by thoroughly preparing for this thrilling encounter. Begin by studying the vacation and planning your agenda to ensure you get all essential activities and sites. Pack for the changing weather by thinking about layers and comfy shoes for exploring the crowded streets and participating in outdoor celebrations. 
Remember to collect the essential travel documentation and insurance to ensure a worry-free trip. Consider acquiring a Visa travel card to streamline purchases and provide peace of mind while on vacation. If you prepare well, you'll be ready to enjoy the lively environment, partake in the orange-filled festivity, and make lifetime memories during this magnificent celebration of Dutch culture and solidarity.
Embracing Dutch Culture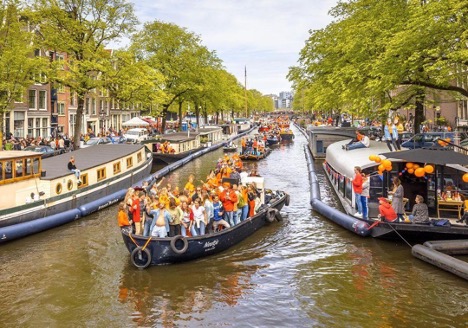 Embracing Dutch culture is essential to experiencing King's Day in the Netherlands. Using the national colour, orange and traditional Dutch costumes adds to the enthusiasm and intensity of the celebrations. Participating in customs such as the Vrijmarkt, a big street market, and tasting local dishes such as raw herring are must-dos. Attending traditional music events or touring historic Dutch landmarks are additional ways to immerse oneself in Dutch culture. As an Australian visitor, you will have a deeper and more authentic King's Day experience if you embrace Dutch culture.
Navigating the Crowds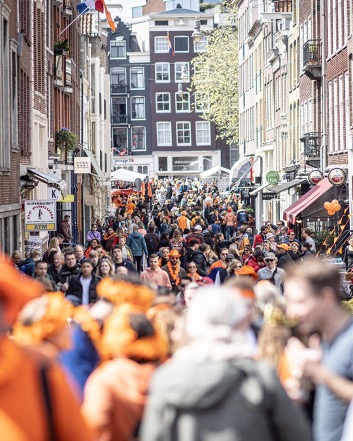 As an Australian visitor, navigating the colourful crowd of King's Day in the Netherlands is part of the thrilling experience. The streets come alive with a busy atmosphere, filled with locals and visitors who have come together to celebrate. To have a safe and pleasurable experience:
Be alert and take measures against pickpocketing by wearing a money belt and regularly checking your valuables.

Seek out calmer spots or take breaks to recharge if the rush and bustle become too much.

Accept the vibrant energy while remaining aware of your surroundings, allowing you to completely immerse yourself in the joyful mood of King's Day without worry.
Exploring the Country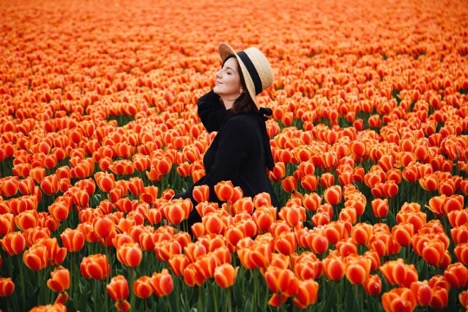 Beyond the celebrations of King's Day, exploring the Netherlands reveals a world of exciting attractions for Australian visitors. While Amsterdam takes centre stage with its famous canals and boisterous festivals, please don't overlook the charming cities of Utrecht and The Hague, each offering distinct King's Day experiences. The trendy architecture of Rotterdam and the ancient charm of Maastricht are undoubtedly worth seeing. 
The Netherlands encourages you to explore its numerous attractions beyond King's Day, assuring an amazing trip rich with cultural treasures and natural beauties. Immerse yourself in the spectacular splendour of Keukenhof Gardens, where brilliant tulip fields form a breathtaking background for day excursions from Amsterdam. Alternatively, take a scenic bike ride across the Dutch countryside to see windmills, beautiful villages, and peaceful landscapes.
Connecting with Locals and Other Travellers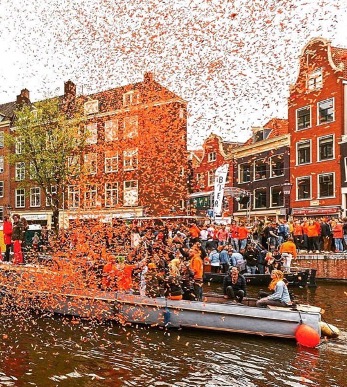 King's Day in the Netherlands is a fantastic opportunity for Australian tourists to meet locals and fellow adventures worldwide. The social environment is effervescent, with happy faces and a shared sense of pleasure filling the streets. Consider attending a house party or a bar crawl to make lasting contacts, where the social attitude is contagious. Engaging in talks and embracing the Dutch people's open and friendly character may lead to remarkable friendships and cultural exchanges. Observing local customs and etiquette when socializing is crucial, such as delivering a polite "Proost!" (Cheers!) and exercising moderation.
In a nutshell, celebrating King's Day in the Netherlands as an Australian visitor is a fantastic experience that combines joy, cultural interchange, and unforgettable experiences. This event brings together locals and tourists in a shared sense of Dutch culture and national pride, from donning orange costumes to immersing oneself in bright activities. Take advantage of the opportunity to meet other visitors and pleasant locals, forming new connections and lasting ties. Consider utilizing a Student or International youth travel card, which might bring savings and privileges throughout your Dutch vacation. So, grab your orange clothing, open your heart to the festive mood, and prepare to go on an unforgettable voyage of discovery and connection as you celebrate King's Day in the Netherlands.