A Journey into Nordic Traditions: Uncovering the Hidden Treasures of Scandinavia's Midsummer Festival
In Scandinavia, the Midsummer Festival has great cultural importance, heralding the approach of summer with jubilant festivities steeped in ancient customs. This blog delves into the magic of this festival, which is geared exclusively for Australian visitors attracted by the appeal of Nordic culture. Join us on an adventure that will reveal the vivid tapestry of Midsummer customs and bring you to the heart of Scandinavia's rich past.
The Midsummer Festival in Scandinavia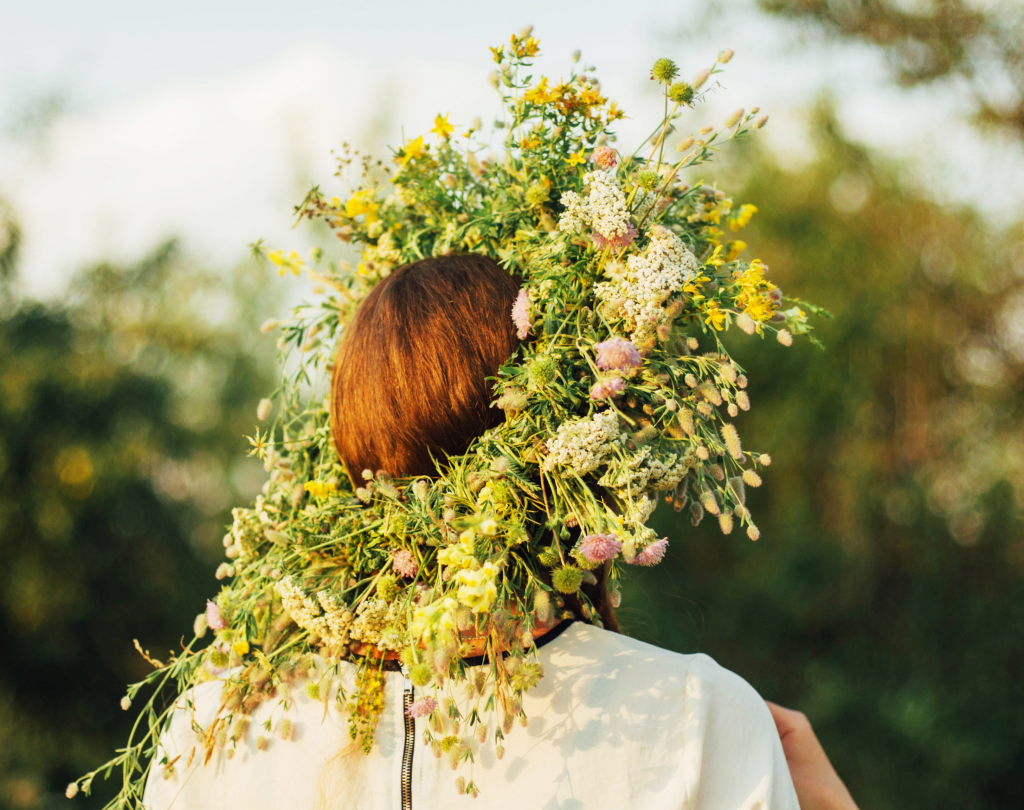 The Midsummer Festival is historically significant since it is rooted in ancient traditions honouring the sun and fertility. It is reminiscent of the Vikings, who worshipped nature's power and considered the summer solstice a period of cosmic energy and enchantment. The celebration grew throughout the years, merging Norse mythology, Christian influences, and local customs, eventually becoming a celebrated cultural event that unifies communities across Scandinavia.
Locals and visitors come together in scenic locations such as meadows, parks, or along the coast to celebrate the event. Traditional dress, such as exquisite flower wreaths and bright folk costumes, adds to the lively atmosphere. Families and friends gather to enjoy delectable feasts with traditional Nordic specialties and seasonal pleasures.
As the sun rises on the year's longest day, it represents the triumph of light over darkness and epitomises the spirit of joy and prosperity. The summer solstice bears rich significance in the Midsummer Festival, from the lighting of bonfires to ward off evil spirits to the joyous leap over the flames. It denotes a period of introspection, appreciation, and optimism for the abundant months ahead.
Embracing Nordic Culture During the Midsummer Festival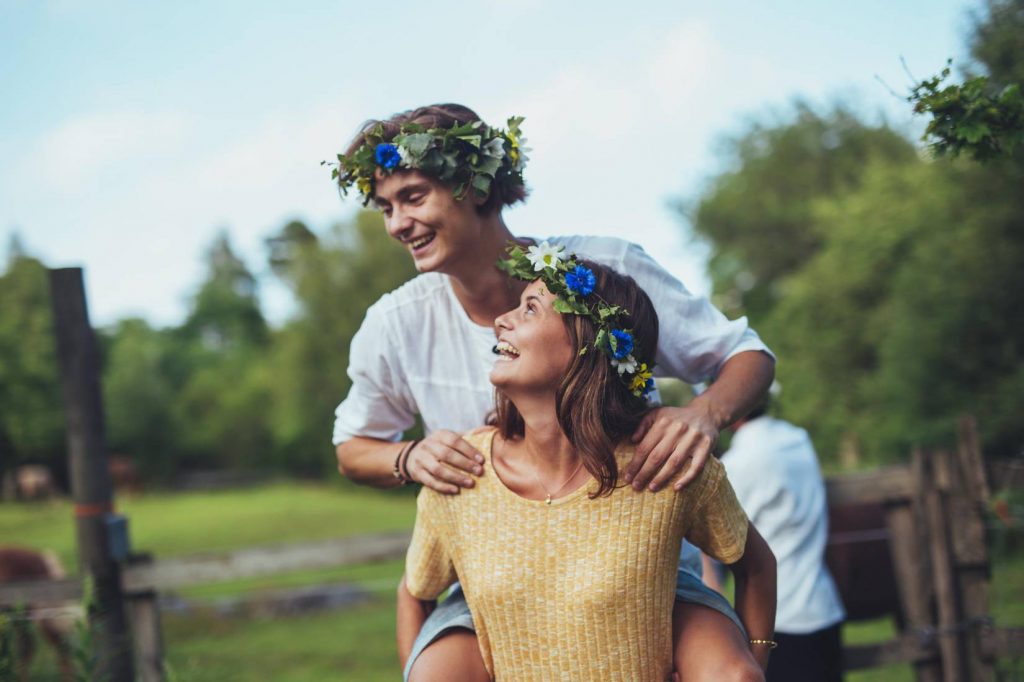 Participate in traditional dances, such as the energetic ring dances around the maypole, to completely embrace the Nordic atmosphere. Allow the contagious energy and rhythmic rhythms to inspire your movements, joining hands with locals and fellow revellers. By participating in these age-old traditions, you will connect with the community and become a part of the communal joy that permeates the festivities.
Immerse yourself even more by learning about Scandinavia's rich musical tradition. Participate in singing ancient folk songs known as "visor" and let your voice blend with the melodies passed down through the centuries. Don't worry about understanding all the words; the love and solidarity that singing offers will transcend language boundaries and create beautiful memories.
Remember that respect and awareness of local customs are essential to negotiate the Midsummer Festival. Be open to new experiences and approach each interaction with a desire to learn and connect. Immersing yourself in Nordic culture will build cherished experiences and form long-lasting friendships that transcend borders and time.
Recommended Destinations for Experiencing the Midsummer Festival
During this time of year, these sites provide unique cultural experiences that will immerse you in the heart and spirit of Nordic customs.
Stockholm, Sweden

: The Swedish capital comes alive with Midsummer charm. Join the locals at Skansen, an open-air museum and park where you can see traditional dances around the maypole and enjoy the festive mood. Explore the stunning archipelago, savour Swedish specialties, and join the cheerful sing-alongs that echo through the city's parks.

Copenhagen, Denmark

: Experience the Danish charm during the Midsummer Festival. Go to Tivoli Gardens, a well-known amusement park, and participate in exciting celebrations, including bonfires, music, and dancing. Explore the city's historical attractions, wander along the vibrant Nyhavn waterfront, and sample Danish cuisine at local restaurants.

Helsinki, Finland

: Visit Helsinki, Finland's bustling capital, where Midsummer festivities fill the city with an irresistible vitality. Participate in traditional Kokko bonfires, observe the hypnotic midnight sun, and immerse yourself in local customs. Explore Helsinki's gorgeous architecture, lively markets, and sauna culture firmly embedded in Finnish life.

Reykjavik, Iceland

: With its beautiful scenery and magical appeal, Iceland adds a distinctive spin to the Midsummer Festival. Join the villagers in outdoor festivals as bonfires light up the sky at midnight. Explore Iceland's natural wonders, including geothermal hot springs, breathtaking waterfalls, and incredible volcanic landscapes. Dive into Icelandic mythology and storytelling traditions to be transported to a magical realm.
Activities and Events During the Midsummer Festival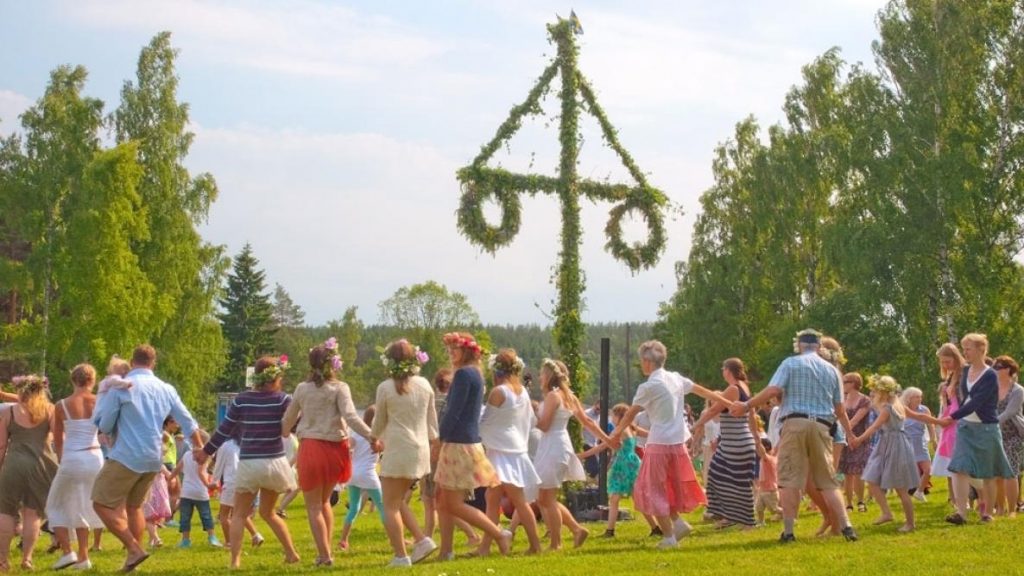 During the Midsummer Festival, engage yourself in many delightful activities and events that give Australian tourists an enthralling look into Nordic culture. There's something for everyone to enjoy in the spirit of this treasured holiday, from colourful folk dance and enthralling music performances to participating in traditional games and rituals. Participate in joyous maypole dances, let the strains of traditional folk music whisk you away, and participate in time-honoured activities that create joy and friendship. Experience the rich tapestry of Nordic customs firsthand while making unique relationships and experiences.
Making the Most of the Midsummer Festival Experience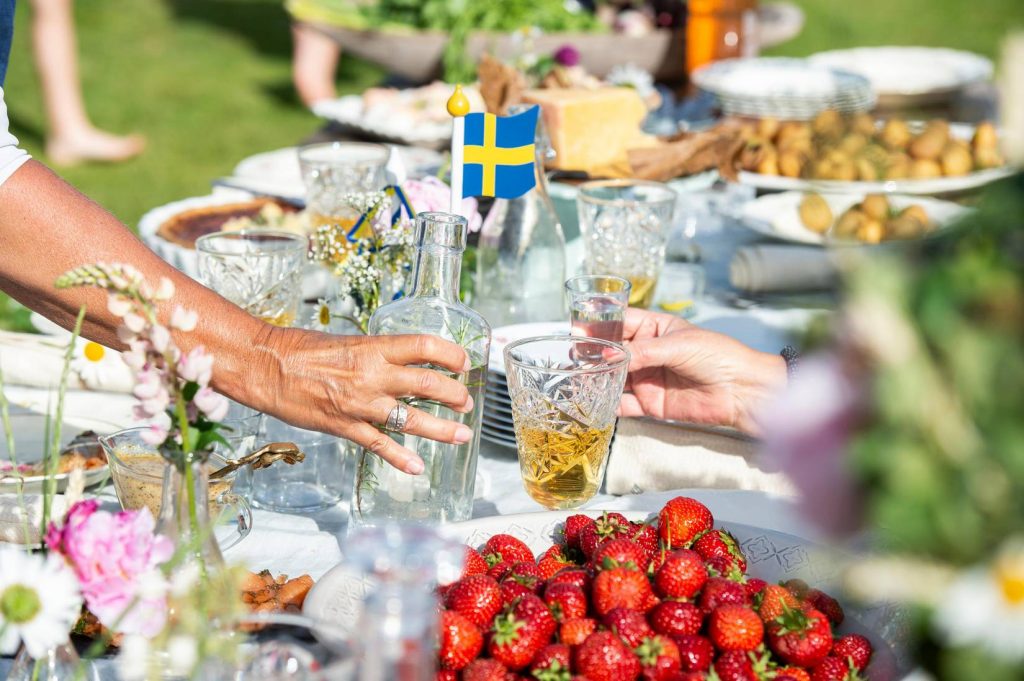 Delight in the festival's signature gastronomic offerings. Traditional dishes like pickled herring, gravlax, and fresh potatoes will surely please your taste senses. Seek out regional specialties and relish the opportunity to broaden your taste and immerse yourself in the season's flavours.
Document your journey to capture the essence of the Midsummer Festival. Bring your camera or smartphone and capture unique photos representing the lively atmosphere, cheerful celebrations, and scenic surroundings. Remember to be present and record those rare moments that will transport you back to the festival's charm.
Engage yourself in the habits and traditions of the area. Engage in discussion with the locals and learn about their way of life. Participate in traditional dances, sing along to folk tunes, and participate in games and ceremonies. Accept the chance to interact with the community and form ties that cross-linguistic and cultural boundaries.
Practical Tips for Midsummer Festival Travel
Consider the ideal time to visit Scandinavia for the Midsummer Festival, which usually takes place in late June around the summer solstice. It is the longest day of the year, and the festivities are at their height. To arrange your vacation, look into specific dates and places.
Keep an eye on the weather in Scandinavia around this period. While the days may be sunny and pleasant, bringing layers, including a light jacket or sweater, for the evenings is a good idea. Remember to bring sunscreen, caps, and comfortable shoes when touring outdoor sites and participating in celebrations.
Consider sleeping in rustic cabins, lovely guesthouses, or boutique hotels that provide a Nordic experience. Planning your accommodations for the Midsummer Festival is highly recommended to ensure a stress-free experience. 
Finally, remain adaptable and flexible along your trip. Accept the unexpected, be open to unforeseen meetings, and be present at the moment. Remember that the Midsummer Festival is about making relationships, sharing experiences, and creating memories, not simply the destination.
Benefits of Using a Travel Money Card During the Midsummer Festival Trip
Enhance your Midsummer Festival travel experience in Scandinavia using a Travel Money Card, which provides various currency conversion and transaction benefits. It can save time and money by removing the need to carry vast cash. It also lets you load different currencies onto a single card, providing flexibility and convenience while making purchases or withdrawing money from ATMs.
You may avoid dealing with shifting currency rates and unexpected costs by utilising a travel money card. It provides competitive foreign currency rates, frequently better than those provided by currency exchange agencies. It guarantees that you receive more bang for your buck, allowing you to stretch your vacation budget further.
Students can also take advantage of the benefits of having a Student Travel Money Card with great deals and discounts!
The Midsummer Festival in Scandinavia is an extraordinary experience that demands your presence. Immerse yourself in Nordic culture through its folklore, music, rituals, and sense of community. Get your bags packed, your senses primed, and brace yourself for an unforgettable trip. We extend a warm invitation for you to attend the Midsummer Festival and discover the unparalleled beauty of Scandinavia.