Immerse Yourself in Budapest's Sziget Festival 2023 Experience: Music, Art, and Memorable Encounters!
As we prepare the scene for your journey to the Sziget Festival in Budapest, Hungary, we welcome you to a world of music, culture, and unlimited enthusiasm. The lure of this renowned event greets you as an Australian visitor, offering wonderful moments and outstanding performances. However, a successful journey entails more than merely packing your belongings. That's why we're here to provide crucial tips for getting the most out of your trip.
Do you want to know how to manage your finances when travelling abroad? Consider the Visa Travel Money Card, a wise travel companion that assures your purchases are simple and safe. With features like cash back on purchases and the ability to share expenditures while travelling in a group, this card brings convenience to any vacation. 
We'll go through the benefits of a Student Travel Discount Card, which allows you to obtain discounts on your purchases, making your trip even more affordable. So, join us on this precursor to an unforgettable experience as we reveal the secrets of the Sziget Festival and equip you with wise travel recommendations that will improve every moment of your vacation.
Get Ready to Rock at Sziget Festival 2023
Sziget Festival 2023 is getting up to paint the town of Budapest with vivid colours from August 10th to August 15th, so get your dance shoes and enthusiasm high. This six-day event offers an exciting getaway from everyday life, immersing you in a world of music, art, and pure delight. 
The festival grounds will come alive with contagious enthusiasm as the sun rises on August 10th – a celebration where every minute is an opportunity to make unforgettable memories. The Sziget experience will sweep you off your feet, providing a fantastic rollercoaster of electrifying performances, creative exhibits, and an atmosphere that feeds on music and friendship.
So pack up your excitement and join the thousands of festival-goers as they enter a world where time slows down, and the ordinary becomes exceptional. Sziget Festival 2023 promises an exquisite vacation from dawn to sunset, where you may dance, laugh, and immerse yourself in the moment for a whole week of pure enjoyment.
Discover the Enchanting Venue of Sziget Festival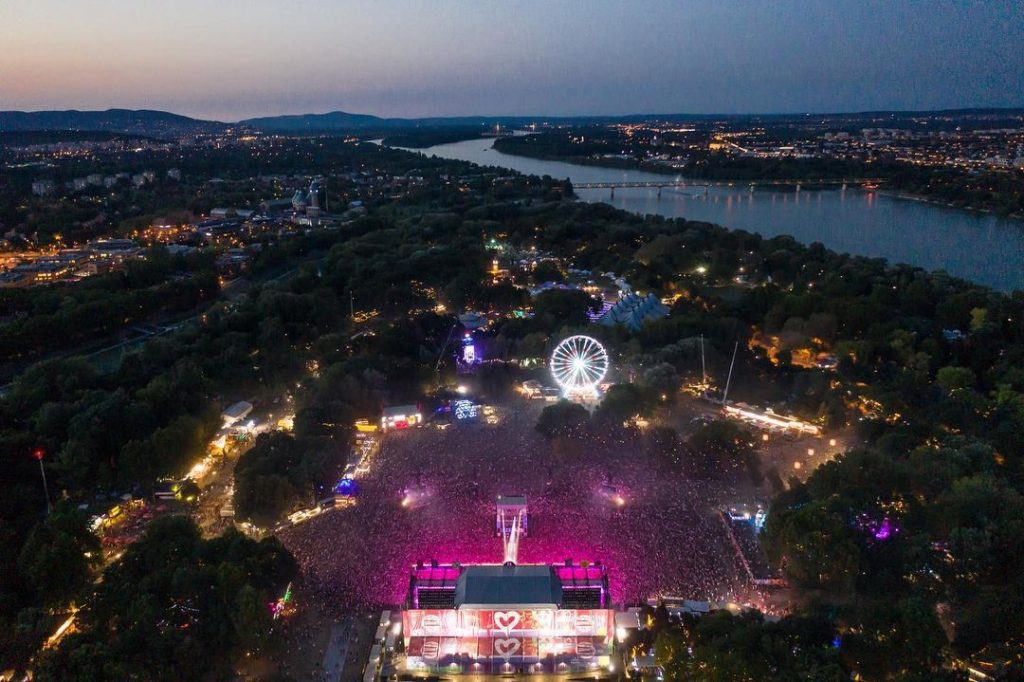 As an Australian visitor, you can be confident that getting to the Sziget Festival will be a snap. Consider taking public transportation for a hassle-free and environmentally responsible commute, or ride a bike to soak in the city's beauty. Driving is also an option if you want to explore at your leisure. The festival's suggested transportation alternatives ensure a smooth journey, enabling you to take in the sights of Budapest on your way to a memorable Sziget experience.
Sziget Festival, situated in the embrace of the magnificent city of Budapest, invites you to journey into a dimension of magic snuggled inside Buda Island's confines. This renowned refuge, surrounded by the gorgeous Danube River's loving embrace, is the throbbing heart of the festival's charm. 
Imagine yourself surrounded by the majestic grandeur of nature and the metropolis as the sun sets below the horizon and the festival grounds come alive with a Sziget-specific vitality. The mix of art, music, and culture with the island's attractions creates a dynamic and tranquil ambience.
More Than Music: The Eclectic Essence of Sziget Festival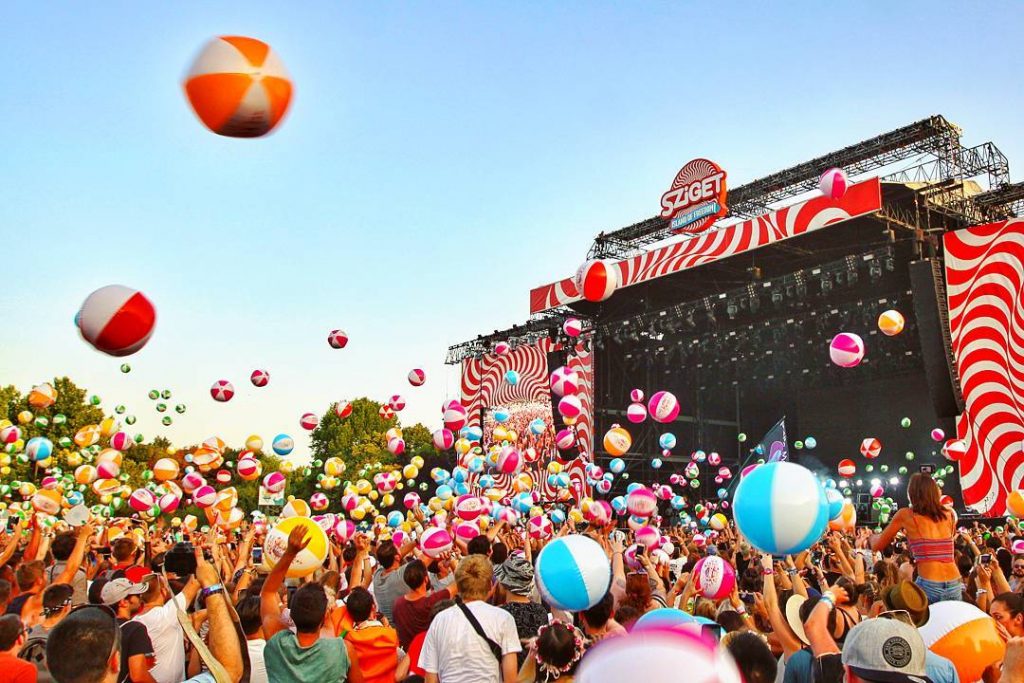 Sziget Festival invites you to discover a tapestry woven with more than just songs on a sublime journey that surpasses the limitations of sound. While music takes centre stage, the festival unfolds as a rich symphony of arts and culture, inviting you to immerse yourself in a kaleidoscope and harmonic experience. 
Every genre finds its voice here, from the melancholy notes of indie rock that tug at the heartstrings to the throbbing rhythms of electronic beats that ignite the night. But it's not just the music that captivates; art installations dot the environment, infusing it with inventiveness and thought-provoking storylines. 
As you travel through this dynamic environment, you will be attracted by the mix of cultures, the brilliant colours of artistic expression, and the palpable feeling of oneness that Sziget's ethos embodies. Sziget Festival is a testament to the limitless power of creativity and human connection, reminding us that it's not just about what we hear but how we feel in the moment, whether you're dancing under the stars, wandering through a captivating art exhibit, or sharing stories with fellow festival-goers.
Embark on Your Ultimate Sziget Experience: Lineup, Tickets, and Accommodation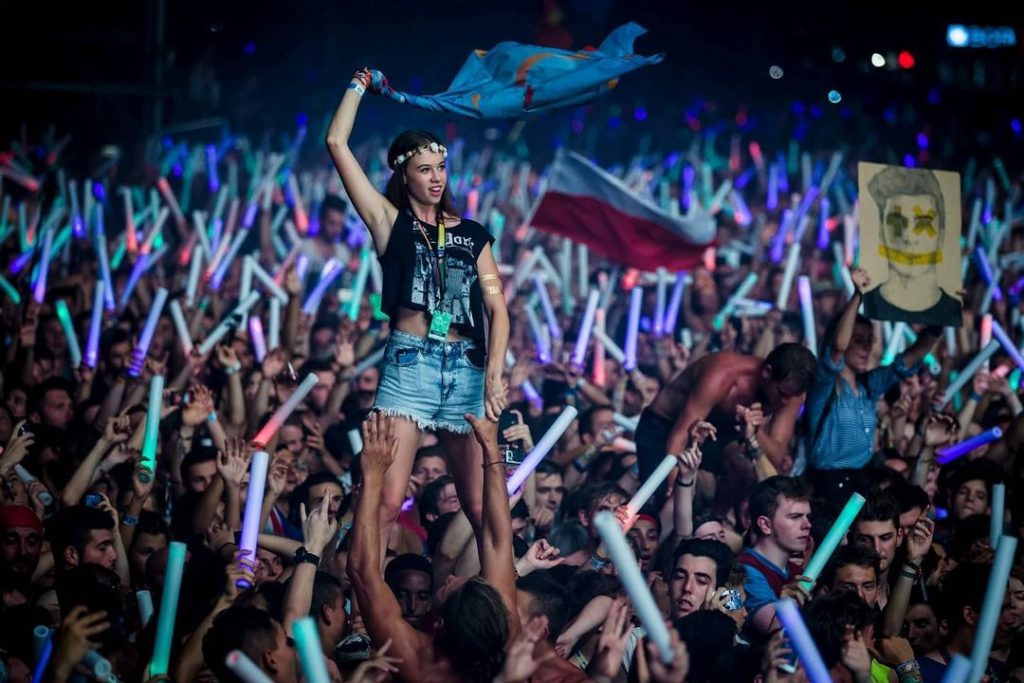 The much-anticipated lineup has already been revealed, so check the Sziget Festival's official website to learn more about the star-studded artists that will grace the stages. To guarantee your seat, purchase your Sziget Festival 2023 tickets online. Choose from various passes, whether you want a VIP extravaganza or the entire festival experience.
When it's time to put your dancing shoes away, Sziget Festival has you prepared with various lodging options. Campers may enjoy the festival's designated site, which has all the facilities needed for a thriving community experience. The official website has all the necessary information, including the lineup, tickets, and lodging choices. Prepare to create memories that will last a lifetime at the year's biggest celebration!
Keep your festival experience hassle-free with a Visa Travel Money Card. Book your Sziget Festival 2023 tickets for a secure, easy payment experience.
Before you go, ensure you know the festival's ground rules. While fun is the game's name, respect and appropriate behaviour are essential for creating lasting experiences at the Sziget Festival.
Safety is of the utmost importance in these times. Keep up to speed on the most recent health and safety precautions, such as vaccine regulations, COVID testing, mask standards, and social distancing techniques. Sziget Festival is dedicated to creating a safe environment for all participants to enjoy the activities.
With this information, you're ready to immerse yourself in the colourful world of Sziget Festival 2023. Prepare to create memories that last a lifetime in the heart of Budapest!