PELIKIN ANNOUNCES NEW ADVISORY BOARD MEMBER
Pelikin, the travel money technology startup, is pleased to announce the addition of Ray Ridgeway to its Advisory Board. Ray, who formally held the role of Managing Director at WorldFirst Australia brings with him significant experience and insights from an accomplished career across finance, e-commerce and commercial markets.
"We are thrilled to have Ray join our advisory board here at Pelikin. He brings  a wealth of knowledge and experience that will benefit us greatly as we adapt to the challenges and capitalize on the opportunities that COVID has presented us with. Ray's appointment is the beginning of an exciting chapter for Pelikin and our strategic growth plans, and I'm excited to share more on this in the very near future." – Sam Brown, CEO, Pelikin
ABOUT RAY RIDGWAY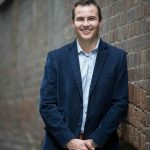 Ray Ridgeway was previously on the Global Leadership Team at WorldFirst, part of Ant Financial and Alibaba Group – most recently as the Managing Director for Australia and New Zealand. 
He built a career within the fintech, eCommerce and financial services industry in the UK, Australia, New Zealand and APAC. Ray's passion is acquiring & retention sales, strategic partnership growth, coaching and leadership. Ray established Australia's e-commerce team at WorldFirst in 2013, one of the first alternate currency transfer solutions for online marketplace sellers in the world.
His experience in retail, logistics, currency markets, marketplace and platform selling has helped online retailers access new countries and new marketing channels, and create certainty and growth within their business both locally and globally.
"I am pleased to be joining the team at Pelikin and I'm very much looking forward to helping them develop their product pipeline across the financial and travel verticals and implementing their commercial growth strategies" – Ray Ridgway.
ABOUT PELIKIN
Pelikin gives travellers a seamless way to plan, book and save for overseas adventures.
The Pelikin app includes a multi-currency mobile wallet and Prepaid Pelikin® Visa® Card that can be used by solo or group travellers to manage shared expenses, transfer money instantly and spend in +150 currencies at more than 40 million Visa® merchants worldwide.
Our team – a combination of travel enthusiasts and tech experts, is on a journey to create the best travel experience for millions of travelling Australian, bringing them valuable products and tools for every part of their journey.
Pelikin is based in Melbourne, Victoria. For more information, visit pelikin.co