Harmonising Melodies: Roskilde Festival's Musical Kaleidoscope
Welcome to the enthralling world of the Roskilde event, a classic music event connected with Danish culture and international fame. This famous festival, held annually in Denmark, draws music lovers worldwide to celebrate sound and creativity. Roskilde Festival began in 1971 and has established itself as one of Europe's largest and most prominent music festivals, offering a vast roster of renowned musicians from various genres. Roskilde Festival is a transformational event where music lovers may come together, enjoy the power of live performances, and create unique experiences that will last a lifetime, ranging from rock and pop to hip-hop and electronic music.
What is Roskilde Festival?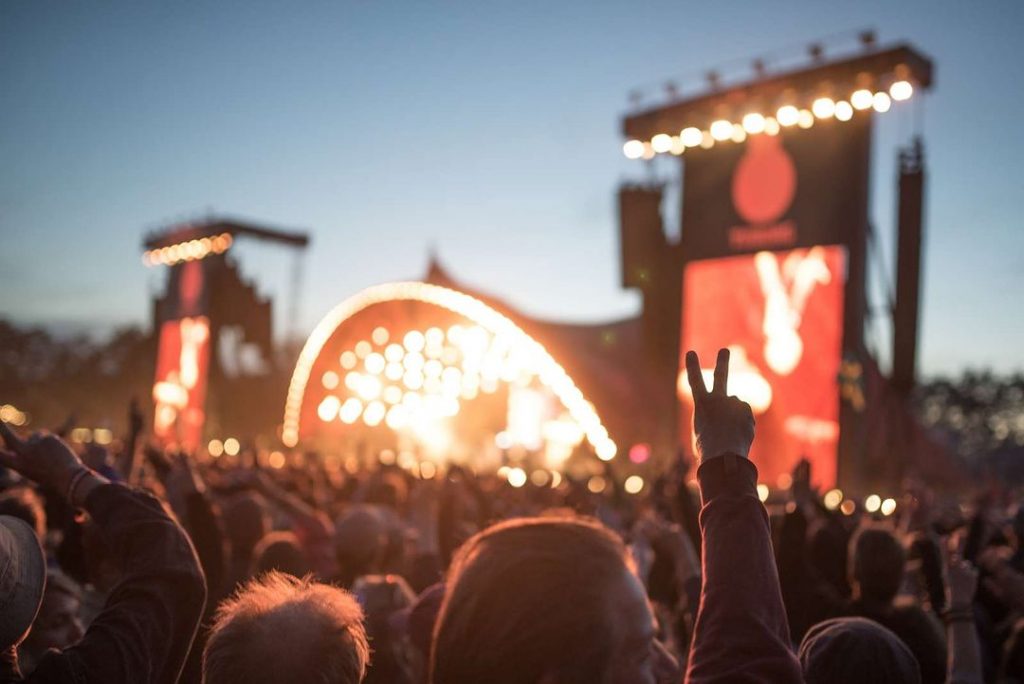 Roskilde Festival began in 1971 and has become one of Europe's largest and most renowned music events. What started as a small gathering of music fans has become an annual spectacular, attracting a broad roster of famous musicians and enormous crowds worldwide. Roskilde Festival has become a cultural beacon, encouraging a feeling of community, artistic expression, and social responsibility in addition to its great musical offerings. This lively festival caters to various musical interests, from rock to pop, electronic to hip-hop, delivering a fantastic experience through many genres and styles.
When and Where is Roskilde Festival Held?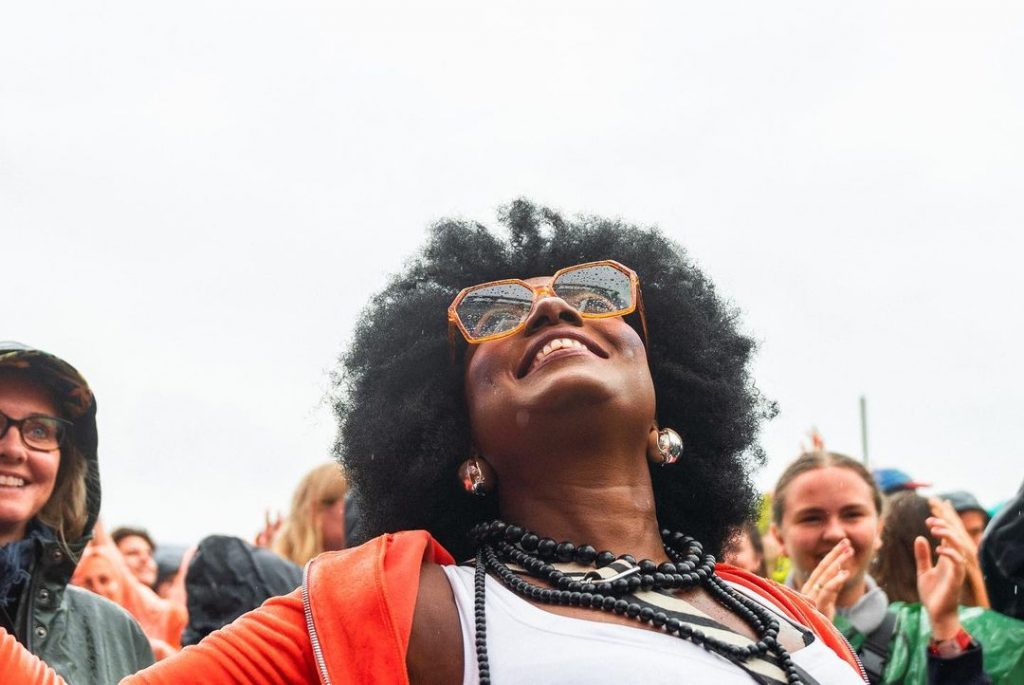 Roskilde Festival is an annual festival held in the picturesque city of Roskilde, Denmark. The event takes place over several days, usually in the summer months of June or July, against the magnificent setting of this historic city. Roskilde, located just outside Copenhagen's busy centre, uniquely combines urban charm and natural beauty. Festivalgoers may tour Roskilde's lovely streets, see its famed church, and enjoy the friendly hospitality of the inhabitants. Because of the festival's proximity to Copenhagen, participants may easily visit the venue while enjoying the Danish city's cultural attractions and exciting nightlife.
The Festival Experience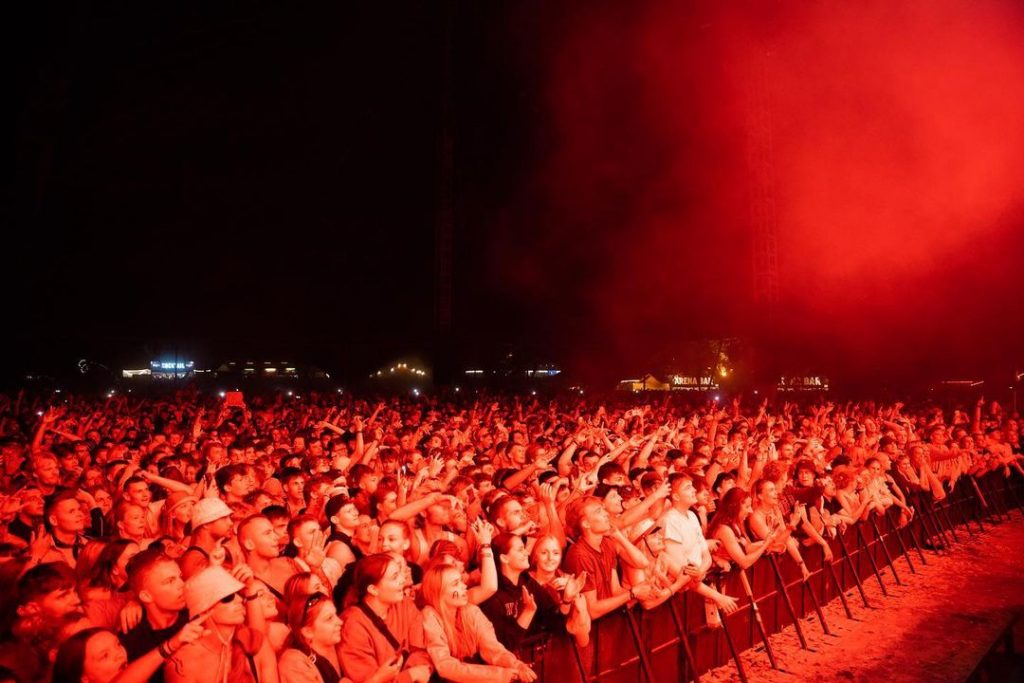 This massive event, which lasts many days, allows guests to thoroughly immerse themselves in the dynamic atmosphere and become a part of a flourishing community. The wide selection of musicians assures that there is something for every musical taste, from rock to hip-hop, electronic to folk. Aside from the great concerts, the Roskilde Festival also provides a one-of-a-kind camping experience, allowing participants to build a home away from home on the festival grounds. Campgrounds transformed into bustling centres of interaction and shared experiences, where friendships are formed and tales are told. As the sun sets, the festival's throbbing energy takes hold, infusing the air with an infectious exhilaration.
Music Genres and Styles Showcased at Roskilde Festival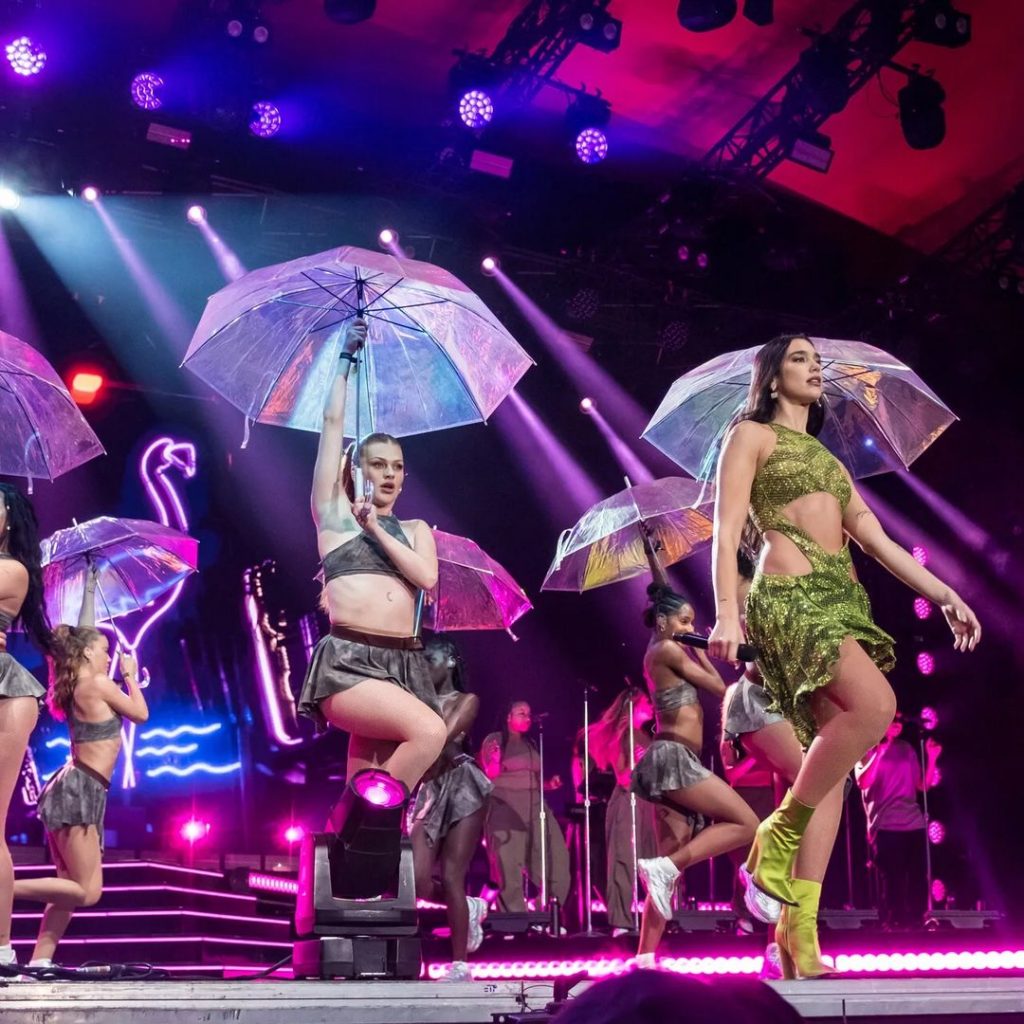 Roskilde Festival caters to a broad spectrum of musical interests, from the electric intensity of rock to the irresistible beats of pop, the throbbing rhythms of electronic music, to the melodic lyricism of hip-hop. You'll be immersed in a musical kaleidoscope as you walk around the festival grounds, with each stage revealing a different audio journey. Discover new musicians pushing the envelope, legendary bands providing spectacular performances, and undiscovered treasures waiting to be discovered. Roskilde Festival is a melting pot of musical expression, honouring the power of music to connect and inspire with its commitment to showcasing renowned artists and developing talent.
The Orange Stage and Other Music Venues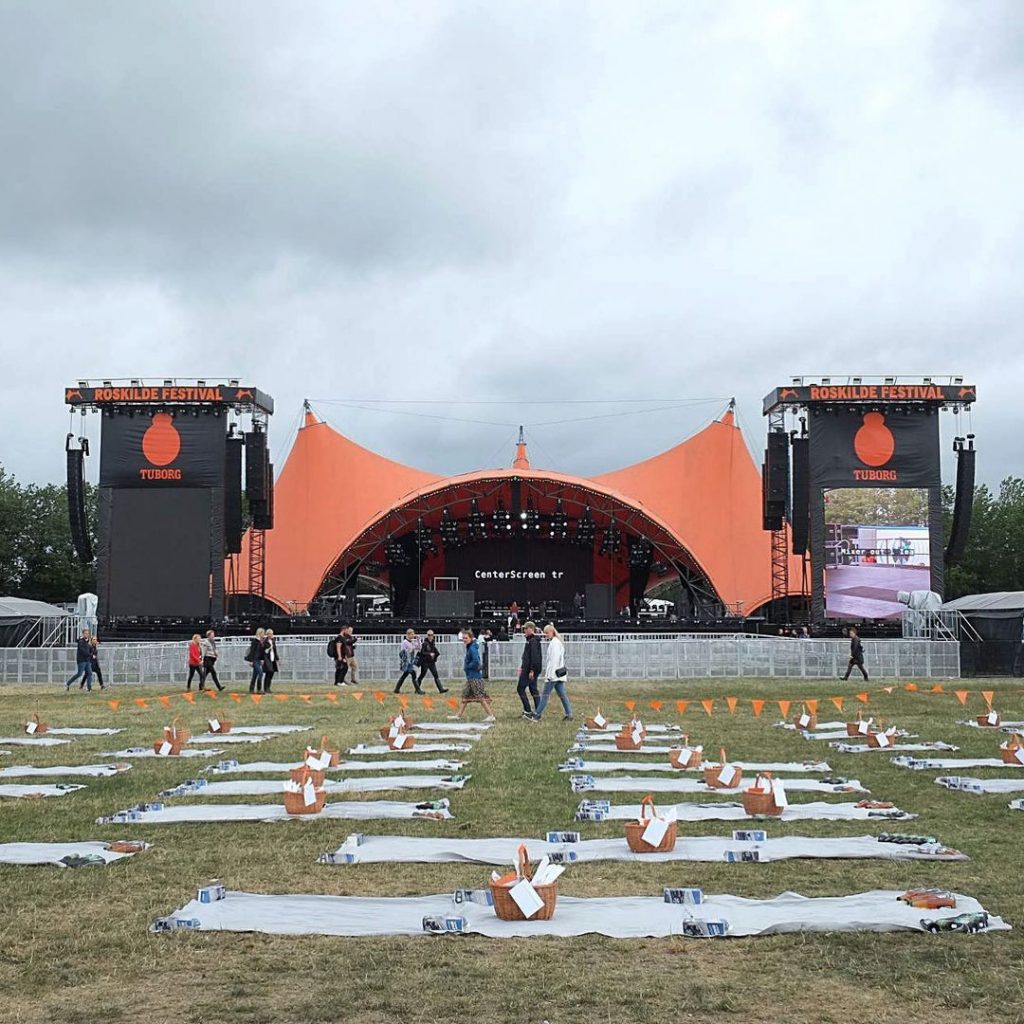 The renowned Orange Stage, in the centre of the Roskilde Festival, symbolises the festival's grandeur and tradition. With its vivid orange colour, this massive stage is the focal point for notable performances, making a lasting impression on audiences' memory. It towers over the festival grounds as a monument to music's ability to unite and transcend. However, the Roskilde Festival offers more than just the Orange Stage. It has many additional stages and music venues, each with a unique charm and vibe.
Every location provides a different experience, whether it's the Rising Stage's intimate and raw intensity, the Apollo Stage's throbbing beats, or the Pavilion's ambient vibes. Roskilde Festival guarantees every music enthusiast a musical paradise, from secret corners highlighting developing talent to vast venues welcoming renowned acts.
Non-Music Attractions and Activities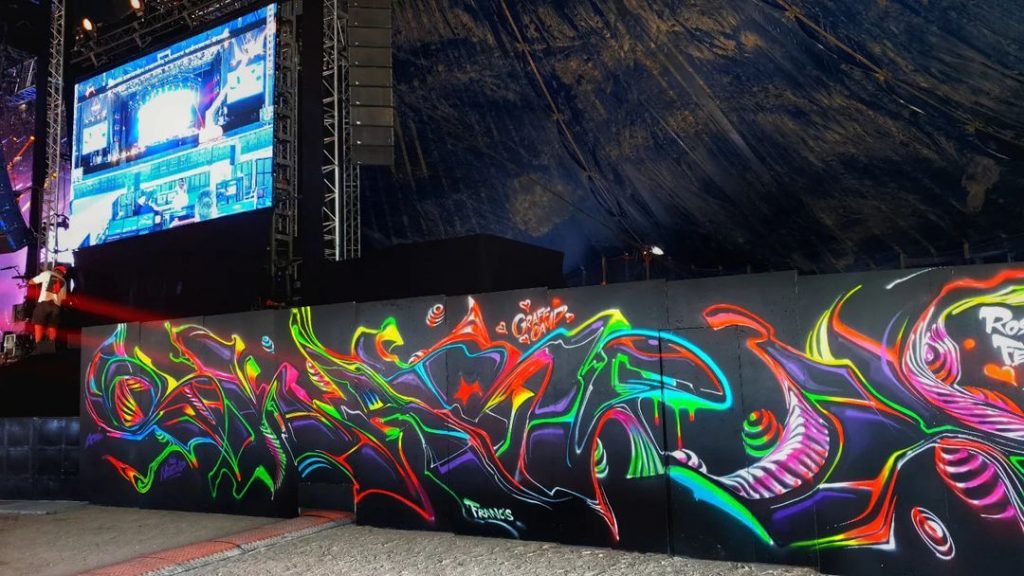 Roskilde Festival is more than simply music; it's a dynamic playground full of non-music attractions and activities that engage the senses. Amid the catchy rhythms and beautiful harmonies, festivalgoers may immerse themselves in many art installations, exhibitions, and interactive experiences that spark their imagination. Roskilde Festival transforms into a canvas for artistic expression, with larger-than-life sculptures, immersive light works, and thought-provoking exhibitions that merge art and activism. Enter interactive places where you may express your creative side or participate in programs that cultivate your creativity.
Participate in discussions and workshops that address critical social and environmental concerns, generating understanding and inspiration. Beyond the stages, the Roskilde Festival provides a complex experience beyond music, creating a genuinely immersive journey where art, culture, and community come together.
Exploring the Surrounding Area: Historical and Cultural Sites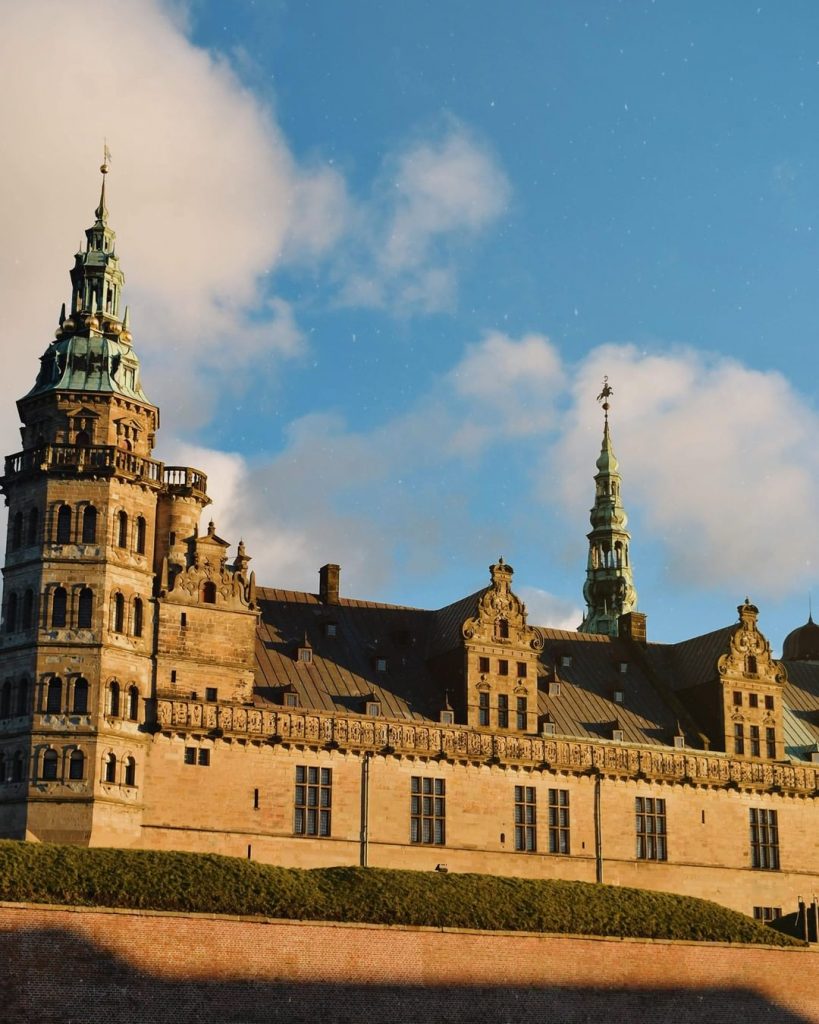 Beyond the pulsating rhythms of the Roskilde Festival, the surrounding area is brimming with historical and cultural attractions just waiting to be discovered. Visit the Museum of National History to immerse yourself in the rich tapestry of Danish history, where engaging exhibits reveal the tale of Denmark's past. The UNESCO World Heritage Site Kronborg Castle is a short distance away, which inspired Shakespeare's Hamlet. Stroll through its vast halls and immerse in a rich tapestry of mythology and intrigue. The area around the Roskilde Festival is a cultural hotspot, with a mix of historical sites, gorgeous landscapes, and compelling stories that will enrich your awareness of Denmark's legacy.
Festival Logistics: Tickets, Transportation, and Camping
A few crucial logistical considerations must be made while planning your Roskilde Festival journey. To reserve your space, go to the festival's official website and look for any student travel discounts that may be available. Regarding transportation, travelling to the event from Copenhagen is simple, with alternatives such as rail, bus, or carpooling services. Camping is a popular alternative for festivalgoers seeking a unique and immersive experience. Remember to bring your camping necessities and enjoy the bustling festival community.
Consider utilising a Travel Money Card to manage your finances, which provides ease and security. If you are a student, you may be qualified for a Student Travel Discount Card, which may enhance your festival experience even more. Prepare for a smooth vacation by purchasing your tickets, booking your transportation, enjoying the camping experience, and taking advantage of flexible payment choices.
Tips for an Amazing Roskilde Festival Experience
Here are some helpful hints to help you have an outstanding Roskilde Festival experience. 
Pack necessities like sunscreen, comfy shoes, and a reusable water bottle. Plan, but leave room for spontaneity and finding new artists. Participate in the bustling festival community, meet new people, and embrace the spirit of friendship. Protect valuables, remain hydrated, and be alert to your surroundings to stay safe. Finally, go into the event with an open mind and a feeling of adventure. Allow the music and ambience to take you on an unforgettable journey via all genres and styles.
Staying Updated: News and Announcements
Follow official channels to stay up to date on the latest news and announcements regarding the Roskilde Festival. Visit Roskilde Festival's Official Website for the most up-to-date information on lineup announcements, scheduling updates, and more. Follow them on social media for real-time updates, behind-the-scenes peeks, and exciting material. Signing up for their email will give you rare insights and early access to essential festival information. You'll never miss a beat if you remain connected through these reliable sources, allowing you to make the most of your Roskilde Festival experience.
In conclusion, the Roskilde Festival provides an unforgettable experience that embraces the rich tapestry of music genres and styles. It's a voyage where you may explore new sounds, dance freely, and connect with other music lovers worldwide. Immerse yourself in the colourful atmosphere, immerse yourself in the rich cultural tapestry, and make memorable memories. Take advantage of the chance to participate in this unique event and let the music take you on an incredible journey around Denmark.